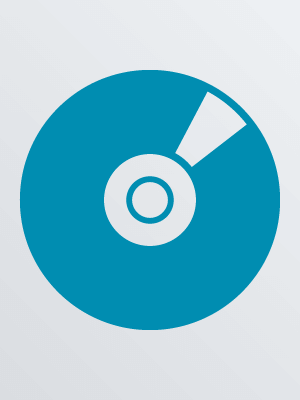 Burbank, CA : Warner Bros. Home Entertainment, [2019]
Edition:
[English/Spanish version]
Description:
1 videodisc (111 min.) : sound, color ; 4 3/4 in.
JJ, aka John Shaft Jr., may be a cyber security expert with a degree from MIT, but to uncover the truth behind his best friend's untimely death, he needs an education only his dad can provide. Absent throughout JJ's youth, the legendary locked-and-loaded John Shaft agrees to help his progeny navigate Harlem's heroin-infested underbelly. And while JJ's own FBI analyst's badge may clash with his dad's trademark leather duster, there's no denying family.
Other Authors:
Barris, Kenya, 1974- screenwriter.
Barnow, Alex, screenwriter.
Davis, John, film producer.
Story, Tim, film director.
Jackson, Samuel L., actor.
Shipp, Alexandra, actor.
Jogia, Avan, 1992- actor.
Roundtree, Richard, 1942- actor.
New Line Cinema Corporation, presenter.
Davis Entertainment Company, production company.
Warner Bros. Home Entertainment (Firm), publisher.
Target Audience:
MPAA rating: R; for pervasive language, violence, sexual content, some drug material and brief nudity.
Availability
Call Number
Location
Shelf Location
Status
COMBO ACTION Shaft
Main (Downtown)
First Level, COMBO Pack Blu-ray/DVD
Out (Due: 5/1/2020)
COMBO ACTION Shaft
Main (Downtown)
First Level, COMBO Pack Blu-ray/DVD
Out (Due: 3/4/2020)
COMBO ACTION Shaft
Main (Downtown)
New - First Level, COMBO Pack Blu-ray/DVD
Out (Due: 5/1/2020)
COMBO ACTION Shaft
Main (Downtown)
New - First Level, COMBO Pack Blu-ray/DVD
In
COMBO ACTION Shaft
Main (Downtown)
New - First Level, COMBO Pack Blu-ray/DVD
Out (Due: 5/1/2020)
COMBO ACTION Shaft
Main (Downtown)
New - First Level, COMBO Pack Blu-ray/DVD
Out (Due: 5/1/2020)
COMBO ACTION Shaft
Blythewood
COMBO Pack Blu-ray/DVD
Out (Due: 2/14/2020)
COMBO ACTION Shaft
Blythewood
COMBO Pack Blu-ray/DVD
In
COMBO ACTION Shaft
Eastover
COMBO Pack Blu-ray/DVD
Out (Due: 5/1/2020)
COMBO ACTION Shaft
Northeast
COMBO Pack Blu-ray/DVD
Held
COMBO ACTION Shaft
Northeast
New, COMBO Pack Blu-ray/DVD
Out (Due: 5/1/2020)
COMBO ACTION Shaft
Northeast
New, COMBO Pack Blu-ray/DVD
Out (Due: 5/1/2020)
COMBO ACTION Shaft
St. Andrews
New, COMBO Pack Blu-ray/DVD
Out (Due: 5/1/2020)
COMBO ACTION Shaft
St. Andrews
COMBO Pack Blu-ray/DVD
In
COMBO ACTION Shaft
St. Andrews
COMBO Pack Blu-ray/DVD
Out (Due: 3/10/2020)
COMBO ACTION Shaft
Southeast
COMBO Pack Blu-ray/DVD
Out (Due: 5/1/2020)
COMBO ACTION Shaft
Southeast
New, COMBO Pack Blu-ray/DVD
Out (Due: 3/5/2020)
COMBO ACTION Shaft
Southeast
New, COMBO Pack Blu-ray/DVD
In
COMBO ACTION Shaft
Southeast
COMBO Pack Blu-ray/DVD
Out (Due: 5/1/2020)
COMBO ACTION Shaft
Wheatley (Shandon)
COMBO Pack Blu-ray/DVD
Out (Due: 3/10/2020)