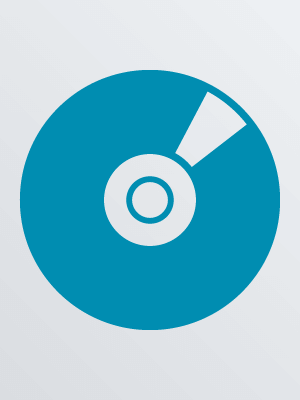 Chapter 3, Parabellum
Santa Monica, CA : Lionsgate, [2019]
Edition:
[English/French/Spanish version]
Description:
1 videodisc (approximately 130 min.) : sound, color ; 4 3/4 in.
Super assassin John Wick has a fourteen million dollar price tag on his head after killing a member of the High Table, the shadowy international assassins' guild. Now excommunicado, and with an army of the world's most ruthless hit men and women on his trail, John must find a way to survive in this third chapter of the adrenaline-fuelled action series.
Other Authors:
Iwanyk, Basil, film producer.
Li, Erica, film producer.
Kolstad, Derek, screenwriter.
Hatten, Shay, screenwriter.
Collins, Chris, screenwriter.
Abrams, Marc, screenwriter.
Stahelski, Chad, 1968- film director.
Reeves, Keanu, actor.
Berry, Halle, actor.
Fishburne, Laurence, III, 1961- actor.
Dacascos, Mark, 1964- actor.
Thunder Road Films, production company.
Lions Gate Films, presenter.
Summit Entertainment, publisher.
Target Audience:
Rating: R; for pervasive strong violence, and some language.
Availability
Call Number
Location
Shelf Location
Status
COMBO ACTION John
Main (Downtown)
First Level, COMBO Pack Blu-ray/DVD
Out (Due: 2/22/2020)
COMBO ACTION John
Main (Downtown)
New - First Level, COMBO Pack Blu-ray/DVD
Out (Due: 3/12/2020)
COMBO ACTION John
Main (Downtown)
New - First Level, COMBO Pack Blu-ray/DVD
Transit
COMBO ACTION John
Main (Downtown)
New - First Level, COMBO Pack Blu-ray/DVD
Out (Due: 5/1/2020)
COMBO ACTION John
Main (Downtown)
New - First Level, COMBO Pack Blu-ray/DVD
Out (Due: 5/1/2020)
COMBO ACTION John
Main (Downtown)
New - First Level, COMBO Pack Blu-ray/DVD
Out (Due: 5/1/2020)
COMBO ACTION John
Main (Downtown)
New - First Level, COMBO Pack Blu-ray/DVD
Out (Due: 3/9/2020)
COMBO ACTION John
Blythewood
COMBO Pack Blu-ray/DVD
Out (Due: 3/12/2020)
COMBO ACTION John
Blythewood
COMBO Pack Blu-ray/DVD
Out (Due: 5/1/2020)
COMBO ACTION John
Cooper (Forest Acres)
COMBO Pack Blu-ray/DVD
Out (Due: 5/1/2020)
COMBO ACTION John
Eastover
COMBO Pack Blu-ray/DVD
Out (Due: 5/1/2020)
COMBO ACTION John
Edgewood
COMBO Pack Blu-ray/DVD
Held
COMBO ACTION John
North Main
COMBO Pack Blu-ray/DVD
Held
COMBO ACTION John
Northeast
COMBO Pack Blu-ray/DVD
Out (Due: 2/18/2020)
COMBO ACTION John
Northeast
COMBO Pack Blu-ray/DVD
Out (Due: 5/1/2020)
COMBO ACTION John
Northeast
New, COMBO Pack Blu-ray/DVD
Out (Due: 3/12/2020)
COMBO ACTION John
Sandhills
COMBO Pack Blu-ray/DVD
Out (Due: 3/2/2020)
COMBO ACTION John
St. Andrews
COMBO Pack Blu-ray/DVD
Out (Due: 2/26/2020)
COMBO ACTION John
St. Andrews
New, COMBO Pack Blu-ray/DVD
Held
COMBO ACTION John
St. Andrews
New, COMBO Pack Blu-ray/DVD
Held
COMBO ACTION John
Southeast
New, COMBO Pack Blu-ray/DVD
Out (Due: 5/1/2020)
COMBO ACTION John
Southeast
New, COMBO Pack Blu-ray/DVD
Transit
COMBO ACTION John
Southeast
COMBO Pack Blu-ray/DVD
Out (Due: 3/12/2020)