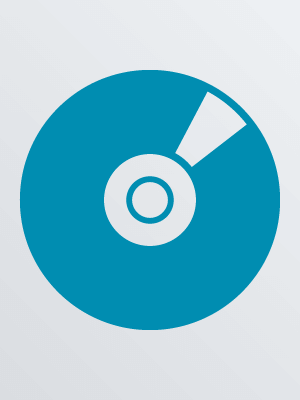 [United States] : Disney, 2019.
Description:
1 videodisc (128 min.) : sd., col. ; 4 3/4 in.
A street rat frees a genie from a lamp, granting all of his wishes and transforming himself into a charming prince to marry a beautiful princess. But soon, an evil sorcerer becomes hell-bent on securing the lamp for his own sinister purposes.
Target Audience:
Rating: PG; for some action/peril.
Availability
Call Number
Location
Shelf Location
Status
COMBO FAMILY Aladdin
Main (Downtown)
COMBO Pack Blu-ray/DVD
Out (Due: 5/1/2020)
COMBO FAMILY Aladdin
Main (Downtown)
COMBO Pack Blu-ray/DVD
Out (Due: 5/1/2020)
COMBO FAMILY Aladdin
Main (Downtown)
First Level, COMBO Pack Blu-ray/DVD
In
COMBO FAMILY Aladdin
Main (Downtown)
First Level, COMBO Pack Blu-ray/DVD
Out (Due: 3/12/2020)
COMBO FAMILY Aladdin
Main (Downtown)
COMBO Pack Blu-ray/DVD
Out (Due: 5/1/2020)
COMBO FAMILY Aladdin
Ballentine
COMBO Pack Blu-ray/DVD
In
COMBO FAMILY Aladdin
Ballentine
COMBO Pack Blu-ray/DVD
Held
COMBO FAMILY Aladdin
Blythewood
COMBO Pack Blu-ray/DVD
Out (Due: 5/1/2020)
COMBO FAMILY Aladdin
Cooper (Forest Acres)
COMBO Pack Blu-ray/DVD
Out (Due: 3/10/2020)
COMBO FAMILY Aladdin
Cooper (Forest Acres)
COMBO Pack Blu-ray/DVD
Out (Due: 5/1/2020)
COMBO FAMILY Aladdin
Eastover
COMBO Pack Blu-ray/DVD
Out (Due: 5/1/2020)
COMBO MOVIES Disney Aladdin
Eastover
COMBO Pack Blu-ray/DVD
Out (Due: 5/1/2020)
COMBO FAMILY Aladdin
Edgewood
COMBO Pack Blu-ray/DVD
In
COMBO FAMILY Aladdin
North Main
COMBO Pack Blu-ray/DVD
Out (Due: 5/1/2020)
COMBO FAMILY Aladdin
Northeast
COMBO Pack Blu-ray/DVD
Out (Due: 5/1/2020)
COMBO MOVIES Disney Aladdin
Northeast
COMBO Pack Blu-ray/DVD
Out (Due: 5/1/2020)
COMBO FAMILY Aladdin
Sandhills
COMBO Pack Blu-ray/DVD
Out (Due: 5/1/2020)
COMBO FAMILY Aladdin
St. Andrews
COMBO Pack Blu-ray/DVD
Out (Due: 5/1/2020)
COMBO MOVIES Disney Aladdin
St. Andrews
COMBO Pack Blu-ray/DVD
Out (Due: 5/1/2020)
COMBO FAMILY Aladdin
Southeast
COMBO Pack Blu-ray/DVD
Out (Due: 5/1/2020)
COMBO MOVIES Disney Aladdin
Southeast
COMBO Pack Blu-ray/DVD
Out (Due: 5/1/2020)
COMBO FAMILY Aladdin
Wheatley (Shandon)
COMBO Pack Blu-ray/DVD
Held
COMBO FAMILY Aladdin
Wheatley (Shandon)
COMBO Pack Blu-ray/DVD
Held
COMBO FAMILY Aladdin
Lower Richland
COMBO Pack Blu-ray/DVD
In