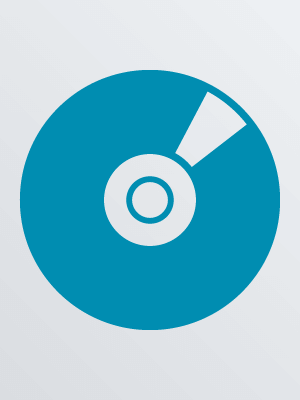 Far from Home
[United States] : Columbia (USA), 2019.
Description:
1 videodisc (129 min.) : sd., col. ; 4 3/4 in.
Peter Parker returns for the next chapter of the Spider-Man: Homecoming series! Our friendly neighborhood Super Hero decides to join his best friends Ned, MJ, and the rest of the gang on a European vacation. However, Peter's plan to leave super heroics behind for a few weeks are quickly scrapped when he begrudgingly agrees to help Nick Fury uncover the mystery of several elemental creature attacks, creating havoc across the continent!
Target Audience:
Rating: PG-13; foro sci-fi action violence, some language, and brief suggestive comments.
Availability
Call Number
Location
Shelf Location
Status
COMBO ACTION Spider-man
Main (Downtown)
COMBO Pack Blu-ray/DVD
Held
COMBO ACTION Spider-man
Main (Downtown)
COMBO Pack Blu-ray/DVD
Out (Due: 2/20/2020)
COMBO ACTION Spider-Man
Main (Downtown)
COMBO Pack Blu-ray/DVD
Out (Due: 2/20/2020)
COMBO ACTION Spider-Man
Main (Downtown)
COMBO Pack Blu-ray/DVD
Out (Due: 2/19/2020)
COMBO ACTION Spider-Man
Main (Downtown)
COMBO Pack Blu-ray/DVD
Out (Due: 2/20/2020)
COMBO ACTION Spider-Man
Main (Downtown)
COMBO Pack Blu-ray/DVD
Held
COMBO ACTION Spider-Man
Main (Downtown)
COMBO Pack Blu-ray/DVD
Held
COMBO ACTION Spider-Man
Main (Downtown)
COMBO Pack Blu-ray/DVD
Held
COMBO ACTION Spider-Man
Main (Downtown)
COMBO Pack Blu-ray/DVD
Out (Due: 2/19/2020)
COMBO ACTION Spider-Man
Main (Downtown)
COMBO Pack Blu-ray/DVD
Transit Request
COMBO ACTION Spider-Man
Main (Downtown)
COMBO Pack Blu-ray/DVD
Out (Due: 2/21/2020)
COMBO ACTION Spider-Man
Main (Downtown)
COMBO Pack Blu-ray/DVD
Out (Due: 2/18/2020)
COMBO ACTION Spider-man
Ballentine
COMBO Pack Blu-ray/DVD
Out (Due: 2/20/2020)
COMBO ACTION Spider-man
Blythewood
COMBO Pack Blu-ray/DVD
Held
COMBO ACTION Spider-Man
Blythewood
COMBO Pack Blu-ray/DVD
Held
COMBO ACTION Spider-Man
Cooper (Forest Acres)
COMBO Pack Blu-ray/DVD
Out (Due: 2/15/2020)
COMBO ACTION Spider-man
Cooper (Forest Acres)
COMBO Pack Blu-ray/DVD
Transit Request
COMBO ACTION Spider-Man
Eastover
COMBO Pack Blu-ray/DVD
Out (Due: 2/15/2020)
COMBO ACTION Spider-man
Eastover
COMBO Pack Blu-ray/DVD
Held
COMBO ACTION Spider-Man
Edgewood
COMBO Pack Blu-ray/DVD
Held
COMBO ACTION Spider-man
Edgewood
COMBO Pack Blu-ray/DVD
Out (Due: 2/20/2020)
COMBO ACTION Spider-man
North Main
COMBO Pack Blu-ray/DVD
Held
COMBO ACTION Spider-man
North Main
COMBO Pack Blu-ray/DVD
Out (Due: 1/30/2020)
COMBO ACTION Spider-Man
North Main
COMBO Pack Blu-ray/DVD
Out (Due: 2/17/2020)
COMBO ACTION Spider-Man
Northeast
COMBO Pack Blu-ray/DVD
Out (Due: 2/15/2020)
COMBO ACTION Spider-man
Northeast
COMBO Pack Blu-ray/DVD
Out (Due: 2/18/2020)
COMBO ACTION Spider-man
Sandhills
COMBO Pack Blu-ray/DVD
Out (Due: 2/19/2020)
COMBO ACTION Spider-Man
Sandhills
COMBO Pack Blu-ray/DVD
Out (Due: 2/21/2020)
COMBO ACTION Spider-Man
St. Andrews
COMBO Pack Blu-ray/DVD
Out (Due: 2/15/2020)
COMBO ACTION Spider-man
St. Andrews
COMBO Pack Blu-ray/DVD
Transit Request
COMBO ACTION Spider-Man
St. Andrews
COMBO Pack Blu-ray/DVD
Out (Due: 2/17/2020)
COMBO ACTION Spider-man
Southeast
COMBO Pack Blu-ray/DVD
Out (Due: 2/15/2020)
COMBO ACTION Spider-Man
Southeast
COMBO Pack Blu-ray/DVD
Out (Due: 1/28/2020)
COMBO ACTION Spider-Man
Wheatley (Shandon)
COMBO Pack Blu-ray/DVD
Held
COMBO ACTION Spider-man
Lower Richland
COMBO Pack Blu-ray/DVD
In
COMBO ACTION Spider-Man
Lower Richland
COMBO Pack Blu-ray/DVD
In