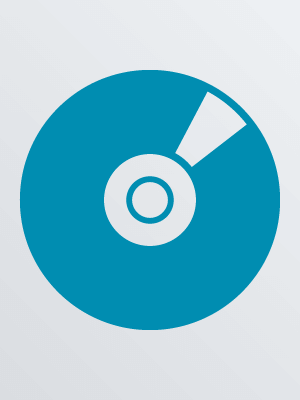 Burbank, CA : Disney, [2019]
Description:
1 videodisc (approximately 118 min.) : sound, color ; 4 3/4 in.
Simba idolizes his father, King Mufasa, and takes to heart his own royal destiny. But not everyone in the kingdom celebrates the new cub's arrival. Scar, Mufasa's brother, and former heir to the throne, has plans of his own. The battle for Pride Rock is ravaged with betrayal, tragedy, and drama, ultimately resulting in Simba's exile. With help from a curious pair of newfound friends, Simba will have to figure out how to grow up and take back what is rightfully his.
Other Authors:
Gilchrist, Karen, film producer.
Silver, Jeffrey (Producer), film producer.
Nathanson, Jeff, screenwriter.
Favreau, Jon, film director, film producer.
Kani, John, actor.
Rogen, Seth, 1982- actor.
Glover, Donald, 1983- actor.
Key, Keegan-Michael, 1971- actor.
Walt Disney Pictures, publisher.
Target Audience:
Rating: PG; for sequences of violence and peril, and some thematic elements.
Availability
Call Number
Location
Shelf Location
Status
COMBO FAMILY Lion
Main (Downtown)
COMBO Pack Blu-ray/DVD
Out (Due: 2/27/2020)
COMBO FAMILY Lion
Main (Downtown)
COMBO Pack Blu-ray/DVD
Held
COMBO FAMILY Lion
Main (Downtown)
COMBO Pack Blu-ray/DVD
Out (Due: 2/27/2020)
COMBO FAMILY Lion
Main (Downtown)
COMBO Pack Blu-ray/DVD
Held
COMBO FAMILY Lion
Main (Downtown)
COMBO Pack Blu-ray/DVD
Out (Due: 2/15/2020)
COMBO FAMILY Lion
Main (Downtown)
COMBO Pack Blu-ray/DVD
Out (Due: 5/1/2020)
COMBO FAMILY Lion
Main (Downtown)
COMBO Pack Blu-ray/DVD
Held
COMBO FAMILY Lion
Ballentine
COMBO Pack Blu-ray/DVD
Out (Due: 5/1/2020)
COMBO FAMILY Lion
Ballentine
COMBO Pack Blu-ray/DVD
Transit Request
COMBO FAMILY Lion
Blythewood
COMBO Pack Blu-ray/DVD
Held
COMBO FAMILY Lion
Cooper (Forest Acres)
COMBO Pack Blu-ray/DVD
Out (Due: 5/1/2020)
COMBO FAMILY Lion
Eastover
COMBO Pack Blu-ray/DVD
Out (Due: 3/12/2020)
COMBO FAMILY Lion
Edgewood
COMBO Pack Blu-ray/DVD
Out (Due: 3/4/2020)
COMBO FAMILY Lion
North Main
COMBO Pack Blu-ray/DVD
Out (Due: 5/1/2020)
COMBO FAMILY Lion
Northeast
COMBO Pack Blu-ray/DVD
Out (Due: 5/1/2020)
COMBO FAMILY Lion
Northeast
COMBO Pack Blu-ray/DVD
Out (Due: 5/1/2020)
COMBO FAMILY Lion
Sandhills
COMBO Pack Blu-ray/DVD
Held
COMBO FAMILY Lion
Sandhills
COMBO Pack Blu-ray/DVD
Out (Due: 3/10/2020)
COMBO FAMILY Lion
Sandhills
COMBO Pack Blu-ray/DVD
Out (Due: 5/1/2020)
COMBO FAMILY Lion
Sandhills
COMBO Pack Blu-ray/DVD
Out (Due: 5/1/2020)
COMBO FAMILY Lion
St. Andrews
COMBO Pack Blu-ray/DVD
Out (Due: 5/1/2020)
COMBO FAMILY Lion
St. Andrews
COMBO Pack Blu-ray/DVD
Transit Request
COMBO FAMILY Lion
St. Andrews
COMBO Pack Blu-ray/DVD
Held
COMBO FAMILY Lion
Southeast
COMBO Pack Blu-ray/DVD
Out (Due: 3/9/2020)
COMBO FAMILY Lion
Southeast
COMBO Pack Blu-ray/DVD
Out (Due: 5/1/2020)
COMBO FAMILY Lion
Wheatley (Shandon)
COMBO Pack Blu-ray/DVD
Out (Due: 3/4/2020)