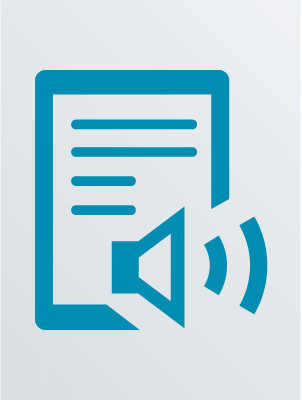 Good Habits, Bad Habits The Science of Making Positive Changes That Stick
[S.l.] : Macmillan Audio, 2019.
Description:
1 online resource(1 sound file (9hr.,7min.,13sec.))
This program is read by the author.Good Habits, Bad Habits is a comprehensive, accessible, and above all deeply practical book that will change the way you think about almost every aspect of your life. By explaining how our brains are wired to respond to rewards, receive cues from our surroundings, and shut down when faced with too much friction, Wood skillfully dissects habit formation, demonstrating how we can take advantage of this knowledge to form better habits. Her clear and incisive work shows why willpower alone is woefully inadequate when we're working toward building the life we truly want, and offers real hope for those who want to make positive change.
Availability
Call Number
Location
Shelf Location
Status
Main (Downtown)
In
More Formats
Audio book.
Wood, Wendy
Electronic reproduction. [S.l.] Macmillan Audio 2019 Available via World Wide Web.
Format: MP3
Requires: cloudLibrary (file size: 250.4 MB)

Additional Notes