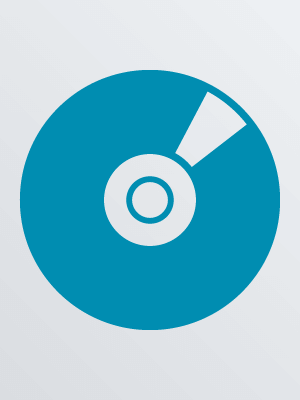 Dora and the Lost City of Gold
Los Angeles, CA : Paramount Home Entertainment, [2019]
Edition:
[English, French, Spanish version]
Description:
1 videodisc (102 min.) : sound, color ; 4 3/4 in.
Having spent most of her life exploring the jungle with her parents, nothing could prepare Dora for her biggest challenge yet: High School. When her parents mysteriously disappear while searching for the Lost City of Gold, Dora must swing into action and lead a group of ill-equipped high schoolers on a quest to save them. It is a high stakes mission as Dora and her new friends navigate the jungle, outrun treasure hunters and solve ancient puzzles to unlock the mystery of the fabled city.
Other Authors:
Bobin, James, film director.
Burr, Kristin, film producer.
Stoller, Nicholas, screenwriter.
Robinson, Matthew, screenwriter.
Moner, Isabela, actor.
Toro, Benicio del, 1967- actor.
Kilcher, Q'Orianka, actor.
Longoria, Eva, 1975- actor.
Paramount Pictures Corporation, presenter.
Nickelodeon Movies, presenter.
Walden Media, presenter.
Paramount Home Entertainment (Firm), publisher.
Target Audience:
Rating: PG; for action and some impolite humor.
Availability
Call Number
Location
Shelf Location
Status
COMBO FAMILY Dora
Main (Downtown)
COMBO Pack Blu-ray/DVD
Held
COMBO FAMILY Dora
Main (Downtown)
COMBO Pack Blu-ray/DVD
Out (Due: 1/28/2020)
COMBO FAMILY Dora
Main (Downtown)
COMBO Pack Blu-ray/DVD
Out (Due: 2/3/2020)
COMBO FAMILY Dora
Main (Downtown)
COMBO Pack Blu-ray/DVD
Out (Due: 2/3/2020)
COMBO FAMILY Dora
Main (Downtown)
COMBO Pack Blu-ray/DVD
Held
COMBO FAMILY Dora
Ballentine
COMBO Pack Blu-ray/DVD
Out (Due: 2/1/2020)
COMBO FAMILY Dora
Blythewood
COMBO Pack Blu-ray/DVD
Transit Request
COMBO FAMILY Dora
Eastover
COMBO Pack Blu-ray/DVD
Held
COMBO FAMILY Dora
Edgewood
COMBO Pack Blu-ray/DVD
Out (Due: 1/31/2020)
COMBO FAMILY Dora
North Main
COMBO Pack Blu-ray/DVD
Out (Due: 1/31/2020)
COMBO FAMILY Dora
Northeast
COMBO Pack Blu-ray/DVD
Out (Due: 2/3/2020)
COMBO FAMILY Dora
Northeast
COMBO Pack Blu-ray/DVD
Out (Due: 1/22/2020)
COMBO FAMILY Dora
Sandhills
COMBO Pack Blu-ray/DVD
Out (Due: 1/30/2020)
COMBO FAMILY Dora
St. Andrews
COMBO Pack Blu-ray/DVD
Held
COMBO FAMILY Dora
Southeast
COMBO Pack Blu-ray/DVD
Out (Due: 1/28/2020)