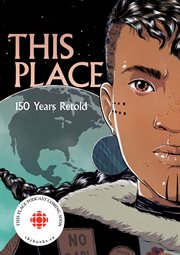 150 Years Retold.
Description:
1 online resource
Explore the past 150 years through the eyes of Indigenous creators in this groundbreaking graphic novel anthology. Beautifully illustrated, these stories are an emotional and enlightening journey through Indigenous wonderworks, psychic battles, and time travel. See how Indigenous peoples have survived a post-apocalyptic world since Contact. This is one of the 200 exceptional projects funded through the Canada Council for the Arts' New Chapter initiative. With this $35M initiative, the Council supports the creation and sharing of the arts in communities across Canada.
Other Authors:
Akiwenzie-Damm, Kateri, 1965- author.
Assu, Sonny, 1975- author.
Mitchell, Brandon, author.
Qitsualik-Tinsley, Rachel, 1953- author.
Qitsualik-Tinsley, Sean, 1969- author.
Robertson, David, 1977- author.
Sinclair, Niigaanwewidam James, author.
Storm, Jen, 1986- author, artist.
Van Camp, Richard, author.
Vermette, Katherena, 1977- author.
Vowel, Chelsea, author.
Yaciuk, Donovan, 1975- colourist.
Elliott, Alicia, writer of foreword.
Audibert, Tara, 1975- illustrator.
Charles, Kyle, colourist.
Donovan, Natasha, illustrator.
Ford, Scott A., 1991- colourist.
Henderson, Scott B., colourist.
Howe, Ryan, illustrator.
Lodwick, Andrew, 1980- illustrator.
hoopla digital.
More Formats
Electronic resource.
Digital content provided by hoopla.
Mode of access: World Wide Web.

Additional Notes