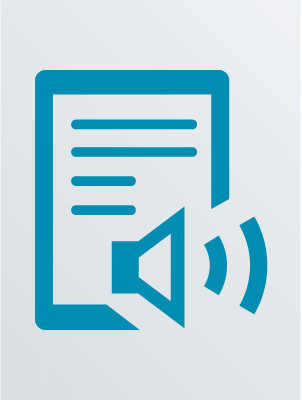 On the Way to the Wedding
[S.I.] : Recorded Books, Inc., 2020.
Bestselling author Julia Quinns popular and critically acclaimed Bridgerton novels have won a loyal following. This tale closes the Regency-era saga with the story of Gregory, the last unmarried Bridgerton. Gregory has been patiently waiting for his turn at love, and when he sees beautiful Hermione Watson, he is sure he has found his soul mate. But then her friend Lucy, who is happily engaged herself, informs Gregory that Hermiones heart belongs to another. Lucy attempts to bring Hermione and Gregory together in wedded blissbut in the process, she falls for him. Yet Lucy simply cannot break off her own engagementand Gregory must decide what to do on the way to her wedding.
Availability
Call Number
Location
Shelf Location
Status
Main (Downtown)
Out (Due: 7/31/2021)
Main (Downtown)
Out (Due: 8/12/2021)
Main (Downtown)
Out (Due: 8/7/2021)
Main (Downtown)
Out (Due: 8/8/2021)
Main (Downtown)
Out (Due: 8/12/2021)
Main (Downtown)
Out (Due: 8/9/2021)
Main (Downtown)
Out (Due: 8/9/2021)
Main (Downtown)
Out (Due: 8/14/2021)
Main (Downtown)
Out (Due: 8/12/2021)
Main (Downtown)
In
Main (Downtown)
Out (Due: 8/13/2021)
Main (Downtown)
Out (Due: 8/14/2021)
Main (Downtown)
Out (Due: 8/15/2021)
Main (Downtown)
Out (Due: 8/17/2021)
Main (Downtown)
In
Main (Downtown)
In
Main (Downtown)
In
Main (Downtown)
In
Main (Downtown)
In
Main (Downtown)
In
Main (Downtown)
In
Main (Downtown)
In
Main (Downtown)
In
Main (Downtown)
In
Main (Downtown)
In
Main (Downtown)
In
Main (Downtown)
In
Main (Downtown)
In
Main (Downtown)
In
Main (Downtown)
In
Main (Downtown)
In
Main (Downtown)
In
Main (Downtown)
In
Main (Downtown)
In
Main (Downtown)
In
Main (Downtown)
In
Main (Downtown)
In
Main (Downtown)
In
Main (Downtown)
In
Main (Downtown)
In
Main (Downtown)
In
Main (Downtown)
In
Main (Downtown)
In
Main (Downtown)
In
Main (Downtown)
In
Main (Downtown)
In
Main (Downtown)
In
Main (Downtown)
In
Main (Downtown)
In
Main (Downtown)
In
Main (Downtown)
In
Main (Downtown)
In
Main (Downtown)
In
Main (Downtown)
In
Main (Downtown)
In
Main (Downtown)
In
Main (Downtown)
In
Main (Downtown)
In
Main (Downtown)
In
Main (Downtown)
In
Main (Downtown)
In
Main (Downtown)
In
Main (Downtown)
In
Main (Downtown)
In
Main (Downtown)
In
Main (Downtown)
In
Main (Downtown)
In
Main (Downtown)
In
Main (Downtown)
In
Main (Downtown)
In
Main (Downtown)
In
Main (Downtown)
In
Main (Downtown)
In
Main (Downtown)
In
Main (Downtown)
In
Main (Downtown)
In
Main (Downtown)
In
Main (Downtown)
In
Main (Downtown)
In
Main (Downtown)
In
More Formats
OverDrive MP3 Audiobook audiobook-mp3 374764878
OverDrive Listen audiobook-overdrive 374727570

Additional Notes