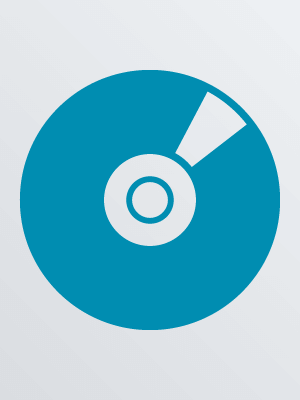 Published in 2016
Enjoy the imaginative story of a young girl and the Giant who introduces her to the wonders and perils of another world. The BFG is a Big Friendly Giant, so he₂s nothing like the other inhabitants of Giant Country. Standing 24 feet tall with enormous ears and a keen sense of smell, he is endearingly dim-witted and likes to keep to himself.
Other Authors:
Spielberg, Steven, 1946- film producer, film director.
Marshall, Frank, film producer.
Mercer, Sam, film producer.
Mathison, Melissa, screenwriter.
Rylance, Mark, actor.
Barnhill, Ruby, actor.
Wilton, Penelope, 1946-
Motion picture adaptation of (work) : Dahl, Roald. BFG.
Walt Disney Pictures, production company.
Amblin Entertainment (Firm), production company.
Buena Vista Home Entertainment (Firm), publisher.
Editions:
[English/Spanish/French version]
Target Audience:
Rating: PG; for action/peril, some scary moments and brief rude humor.
Availability
Call Number
Location
Shelf Location
Status
C COMBO MOVIES Disney BFG
Ballentine
Children's COMBO Pack Blu-ray/DVD
In
C COMBO MOVIES Disney BFG
Blythewood
Children's COMBO Pack Blu-ray/DVD
In
C COMBO MOVIES Disney BFG
Northeast
Children's COMBO Pack Blu-ray/DVD
In
C COMBO MOVIES Disney BFG
Northeast
Children's COMBO Pack Blu-ray/DVD
In
C COMBO MOVIES Disney BFG
St. Andrews
Children's COMBO Pack Blu-ray/DVD
Out (Due: 5/28/2019)
C COMBO MOVIES Disney BFG
Southeast
Children's COMBO Pack Blu-ray/DVD
In
C COMBO MOVIES Disney BFG
Southeast
Children's COMBO Pack Blu-ray/DVD
In
C COMBO MOVIES Disney BFG
Southeast
Children's COMBO Pack Blu-ray/DVD
Out (Due: 5/28/2019)
C COMBO MOVIES Disney BFG
Wheatley (Shandon)
Children's COMBO Pack Blu-ray/DVD
Out (Due: 4/24/2019)
C COMBO MOVIES Disney BFG
Wheatley (Shandon)
Children's COMBO Pack Blu-ray/DVD
In
Blu-ray + DVD
7 of 10 available