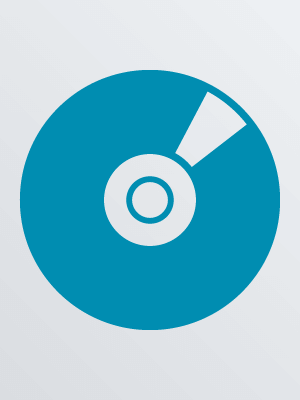 Valerian and the City of a Thousand Planets
Santa Monica, California : Lions Gate Entertainment, [2017],c2017
Description:
1 videodisc (approximately 137 min.) : sound, color ; 4 3/4 in.
In the 28th century, Valerian and Laureline are a team of special operatives charged with maintaining order throughout the human territories. Under assignment from the Minister of Defense, the two embark on a mission to the astonishing city of Alpha. A mystery is at the center of Alpha, a dark force which threatens the peaceful existence of the city.
Other Authors:
Besson, Luc, film director, screenwriter.
Christin, Pierre, screenwriter.
Mézières, J.-C. (Jean-Claude), screenwriter.
Silla, Virginie, film producer.
DeHaan, Dane, 1987- actor.
Delevingne, Cara, 1992- actor.
Owen, Clive, actor.
Rihanna, 1988- actor.
Hawke, Ethan, 1970- actor.
EuropaCorp, presenter.
Lions Gate Entertainment (Firm), publisher.
Target Audience:
MPAA rating: PG-13.
Availability
Call Number
Location
Shelf Location
Status
COMBO SCI FI Valerian
Main (Downtown)
New - First Level, COMBO Pack Blu-ray/DVD
Coming Soon
COMBO SCI-FI Valerian
Blythewood
COMBO Pack Blu-ray/DVD
In
COMBO SCI FI Valerian
Eastover
COMBO Pack Blu-ray/DVD
In
COMBO SCI-FI Valerian
Edgewood
COMBO Pack Blu-ray/DVD
Out (Due: 1/30/2020)
COMBO SCI FI Valerian
Edgewood
COMBO Pack Blu-ray/DVD
Out (Due: 3/2/2020)
COMBO SCI-FI Valerian
North Main
COMBO Pack Blu-ray/DVD
Out (Due: 2/11/2020)
COMBO SCI-FI Valerian
Northeast
COMBO Pack Blu-ray/DVD
Out (Due: 3/2/2020)
COMBO SCI-FI Valerian
Northeast
COMBO Pack Blu-ray/DVD
Out (Due: 2/27/2020)
COMBO SCI FI Valerian
Sandhills
COMBO Pack Blu-ray/DVD
In
COMBO SCI-FI Valerian
St. Andrews
COMBO Pack Blu-ray/DVD
Out (Due: 2/24/2020)
COMBO SCI-FI Valerian
Southeast
COMBO Pack Blu-ray/DVD
Out (Due: 3/1/2020)