If You Liked Everything Everywhere All at Once
Kristin A.
Wednesday, March 15
Collection
With its incredible visuals and heartfelt story, Everything Everywhere All At Once has captured movie-goers hearts (as well as several awards). If you can't stop thinking about this film, then let one of these novels take you on a wild ride! Get ready to immerse yourself in new worlds and alternate realities, and go deeper to explore your relationships and intergenerational traumas. When you are done reading these books, you'll realize that the universe is so much bigger than you realize. 
Published in 2022
"A struggling PhD student makes a shocking discovery about a famous Chinese American poet that sets into motion a series of escalating events, both humorous and fraught, that culminates in an incendiary reckoning of her relationships, beliefs, and identity"-- Provided by publisher.
A Novel
Published in 2016
A brilliantly plotted, relentlessly surprising science-fiction thriller from the author of the bestselling Wayward Pines trilogy - "Are you happy with your life?" Those are the last words Jason Dessen hears before the masked abductor knocks him unconscious. Before he awakens to find himself strapped to a gurney, surrounded by strangers in hazmat suits. Before a man Jason's never met smiles down at him and says, "Welcome back, my friend." In this world he's woken up to, Jason's life is not the one he knows. His wife is not his wife. His son was never born. And Jason is not an ordinary college physics professor, but a celebrated genius who has achieved something remarkable. Something impossible. Is it this world or the other that's the dream? And even if the home he remembers is real, how can Jason possibly make it back to the family he loves? The answers lie in a journey more wondrous and horrifying than anything he could've imagined?one that will force him to confront the darkest parts of himself even as he battles a terrifying, seemingly unbeatable foe. Dark Matter is a brilliantly plotted tale that is at once sweeping and intimate, mind-bendingly strange and profoundly human?a relentlessly surprising science-fiction thriller about choices, paths not taken, and how far we'll go to claim the lives we dream of. From the Hardcover edition.
Published in 2019
Princess Rory Thorne must use the fairy blessings gifted to her at birth to change the multiverse--or possibly destroy it. How Rory Thorne Destroyed the Multiverse is a feminist reimagining of familiar fairytale tropes and a story of resistance and self-determination--how small acts of rebellion can lead a princess to not just save herself, but change the course of history.
Published in 2019
Two time-traveling agents from warring futures, working their way through the past, begin to exchange letters?and fall in love in this thrilling and romantic book from award-winning authors Amal-El Mohtar and Max Gladstone. Among the ashes of a dying world, an agent of the Commandant finds a letter. It reads: Burn before reading. Thus begins an unlikely correspondence between two rival agents hellbent on securing the best possible future for their warring factions. Now, what began as a taunt, a battlefield boast, grows into something more. Something epic. Something romantic. Something that could change the past and the future. Except the discovery of their bond would mean death for each of them. There's still a war going on, after all. And someone has to win that war. That's how war works. Right? Cowritten by two beloved and award-winning sci-fi writers, This Is How You Lose the Time War is an epic love story spanning time and space.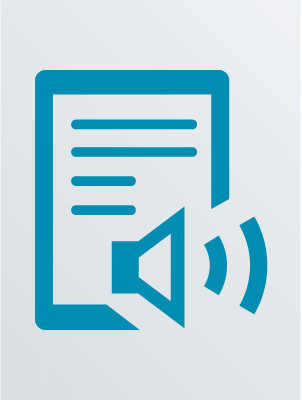 Published in 2020
A GOOD MORNING AMERICA Book Club Pick! "Between life and death there is a library, and within that library, the shelves go on forever. Every book provides a chance to try another life you could have lived. To see how things would be if you had made other choices . . . Would you have done anything different, if you had the chance to undo your regrets?"? A dazzling novel about all the choices that go into a life well lived, from the internationally bestselling author of Reasons to Stay Alive and How To Stop Time. Somewhere out beyond the edge of the universe there is a library that contains an infinite number of books, each one the story of another reality. One tells the story of your life as it is, along with another book for the other life you could have lived if you had made a different choice at any point in your life. While we all wonder how our lives might have been, what if you had the chance to go to the library and see for yourself? Would any of these other lives truly be better? In The Midnight Library , Matt Haig's enchanting new novel, Nora Seed finds herself faced with this decision. Faced with the possibility of changing her life for a new one, following a different career, undoing old breakups, realizing her dreams of becoming a glaciologist; she must search within herself as she travels through the Midnight Library to decide what is truly fulfilling in life, and what makes it worth living in the first place.
Published in 2020
"A multiverse-hopping outsider discovers a secret that threatens her home world and her fragile place in it-a stunning sci-fi debut that's both a cross-dimensional adventure and a powerful examination of identity, privilege, and belonging. CARA IS DEAD ON THREE HUNDRED AND SEVENTY-FOUR WORLDS. The multiverse business is booming, but there's just one catch: no one can visit a world where their counterpart is still alive. Enter Cara, whose parallel selves happen to be exceptionally good at dying-from diseases, from turf wars, from vendettas they couldn't outrun. But on this earth, Cara's survived. And she's reaping the benefits, thanks to the well-heeled Wiley City scientists who ID'd her as an outlier and plucked her from the dirt. Now she's got a new job collecting offworld data, a path to citizenship, and a near-perfect Wiley City accent. Now she can pretend she's always lived in the city she grew up staring at from the outside, even if she feels like a fraud on either side of its walls. But when one of her eight remaining doppelgangers dies under mysterious circumstances, Cara is plunged into a new world with an old secret. What she discovers will connect her past and future in ways she never could have imagined-and reveal her own role in a plot that endangers not just her world, but the entire multiverse"-- Provided by publisher.
A Novel
Published in 2022
"If you could go back, who would you want to meet?In a small back alley of Tokyo, there is a café that has been serving carefully brewed coffee for more than one hundred years. Local legend says that this shop offers something else besides coffee--the chance to travel back in time. Over the course of one summer, four customers visit the café in the hopes of making that journey. But time travel isn't so simple, and there are rules that must be followed. Most important, the trip can last only as long as it takes for the coffee to get cold. Heartwarming, wistful, mysterious and delightfully quirky, Toshikazu Kawaguchi's internationally bestselling novel explores the age-old question: What would you change if you could travel back in time?"-- Provided by publisher.
Published in 2011
An ode to George Orwell's "1984" told in alternating male and female voices relates the stories of Aomame, an assassin for a secret organization who discovers that she has been transported to an alternate reality, and Tengo, a mathematics lecturer and novice writer.
A Novel
Published in 2022
"For fans of Cloud Atlas and Station Eleven, a spellbinding and profoundly prescient debut that follows a cast of intricately linked characters over hundreds of years as humanity struggles to rebuild itself in the aftermath of a climate plague-a daring and deeply heartfelt work of mind-bending imagination from a singular new voice. Beginning in 2030, a grieving archeologist arrives in the Arctic Circle to continue the work of his recently deceased daughter at the Batagaika crater, where researchers are studying long-buried secrets now revealed in melting permafrost, including the perfectly preserved remains of a girl who appears to have died of an ancient virus. Once unleashed, the Arctic Plague will reshape life on earth for generations to come, quickly traversing the globe, forcing humanity to devise a myriad of moving and inventive ways to embrace possibility in the face of tragedy. In a theme park designed for terminally ill children, a cynical employee falls in love with a mother desperate to hold on to her infected son. A heartbroken scientist searching for a cure finds a second chance at fatherhood when one of his test subjects-a pig-develops the capacity for human speech. A widowed painter and her teenaged granddaughter embark on a cosmic quest to locate a new home planet. From funerary skyscrapers to hotels for the dead to interstellar starships, Sequoia Nagamatsu takes readers on a wildly original and compassionate journey, spanning continents, centuries, and even celestial bodies to tell a story about the resiliency of the human spirit, our infinite capacity to dream, and the connective threads that tie us all together in the universe"-- Provided by publisher.
A Novel
Published in 2019
"Brilliant, heartbreaking, tender, and highly original - poet Ocean Vuong's debut novel is a sweeping and shattering portrait of a family, and a testament to the redemptive power of storytelling. On Earth We're Briefly Gorgeous is a letter from a son to a mother who cannot read. Written when the speaker, Little Dog, is in his late twenties, the letter unearths a family's history that began before he was born--a history whose epicenter is rooted in Vietnam--and serves as a doorway into parts of his life his mother has never known, all of it leading to an unforgettable revelation. At once a witness to the fraught yet undeniable love between a single mother and her son, it is also a brutally honest exploration of race, class, and masculinity"-- Provided by publisher.
Published in 2010
In a world transformed by time-travel technology, counselor Charles Yu searches for the father who invented time travel and vanished, a quest marked by quirky pseudo-companions.
Published in 2020
"From the infinitely inventive author of How to Live Safely in a Science Fictional Universe comes a deeply personal novel about race, pop culture, assimilation, and escaping the roles we are forced to play."-- Provided by publisher.
The Emergence of an American People
Published in 2001
" ... about the transformation of Asian Americans ... into a self-identified racial group that is influencing every aspect of American society."--Jacket.