Remembering Barbara Ehrenreich
Bland L.
Tuesday, September 06, 2022
Collection
Barbara Ehrenreich, who for more than fifty years dissected American culture in a series of perceptive books (many of them best sellers), died on 1 Sept. at age 81.  She's perhaps best known for Nickel and Dimed, an exercise in immersive reporting on the difficulty of earning a living from minimum-wage jobs.  In Bright-Sided, she critiqued America's feel-good pop psychology from the perspective of someone who'd just received a cancer diagnosis.  Most recently, she published Had I Known, a collection of essays drawn from many of her books and magazine articles.
Check out these thought-provoking Ehrenreich titles from our collection.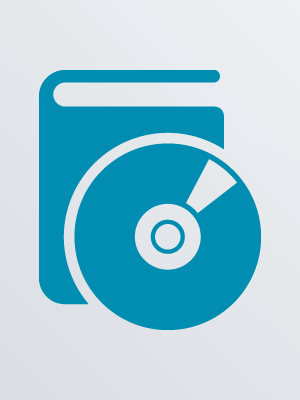 The (futile) Pursuit of the American Dream
Published in 2005
Focuses on the world of white-collar unemployment as seen through the eyes of the unemployed, describing the woes of "surplus" employees who are forced to confront the realities of financial hardship with few social supports or security.
How Positive Thinking is Undermining America
Published in 2010
A sharp-witted knockdown of America's love affair with positive thinking and an urgent call for a new commitment to realism, existential clarity and courage. "Confronts the false promises of positive thinking and shows its reach into every corner of American life, from Evangelical megachurches to the medical establishment, and, worse of all, to the business community, where the refusal to consider negative outcomes -- like mortgage defaults -- contributed directly to the current economic disaster." The author sees personal self-blame and national denial as the "downside of positive thinking."
The Sexual Politics of Sickness
Published in 2011
From prescribing the "rest cure" to diagnosing hysteria, the medical profession has consistently treated women as weak and pathological. Barbara Ehrenreich and Deirdre English's concise history of the sexual politics of medical practices shows how this biomedical rationale was used to justify sex discrimination throughout the culture, and how its vestiges are evident in abortion policy and other reproductive rights struggles today.
A Nonbeliever's Search for the Truth About Everything
Published in 2014
"In middle age, Ehrenreich came across the journal she had kept during her tumultuous adolescence and set out to reconstruct that quest, which had taken her to the study of science and through a cataclysmic series of uncanny-or as she later learned to call them, "mystical"-experiences. A staunch atheist and rationalist, she is profoundly shaken by the implications of her life-long search. Part memoir, part philosophical and spiritual inquiry, LIVING WITH A WILD GOD brings an older woman's wry and erudite perspective to a young girl's uninhibited musings on the questions that, at one point or another, torment us all. Ehrenreich's most personal book ever will spark a lively and heated conversation about religion and spirituality, science and morality, and the "meaning of life." Certain to be a classic, LIVING WITH A WILD GOD combines intellectual rigor with a frank account of the inexplicable, in Ehrenreich's singular voice, to produce a true literary achievement"-- Provided by publisher.
On (not) Getting by in America
Published in 2011
"Millions of Americans work full-time, year-round, for poverty-level wages. In 1998, Barbara Ehrenreich decided to join them. She was inspired in part by the rhetoric surrounding welfare reform, which promised that a job--any job--can be the ticket to a better life. But how does anyone survive, let alone prosper, on $6 an hour? To find out, Ehrenreich left her home, took the cheapest lodgings she could find, and accepted whatever jobs she was offered. Moving from Florida to Maine to Minnesota, she worked as a waitress, a hotel maid, a cleaning woman, a nursing home aide, and a Wal-Mart sales clerk. She lived in trailer parks and crumbling residential motels. Very quickly, she discovered that no job is truly "unskilled," that even the lowliest occupations require exhausting mental and muscular effort. She also learned that one job is not enough; you need at least two if you intend to live indoors. Nickel and Dimed reveals low-rent America in all its tenacity, anxiety, and surprising generosity--a land of Big Boxes, fast food, and a thousand desperate strategems for survival. Read it for the smoldering clarity of Ehrenreich's perspective and for a rare view of how "prosperity" looks from the bottom. You will never see anything--from a motel bathroom to a restaurant meal--quite the same way again. "-- Provided by publisher.
Reports from a Divided Nation
Published in 2008
Ehrenreich's second work of satirical commentary reflects on one of the cruelest decades in memory--the 2000's--in which she finds a nation scarred by deepening inequality, corroded by distrust, and shamed by its official cruelty.
A History of Women Healers
Published in 2010
As we watch another agonizing attempt to shift the future of healthcare in the United States, we are reminded of the longevity of this crisis, and how firmly entrenched we are in a system that doesn't work. Witches, Midwives, and Nurses, first published by the Feminist Press in 1973, is an essential book about the corruption of the medical establishment and its historic roots in witch hunters. In this new edition, Barbara Ehrenreich and Deirdre English have written an entirely new chapter that delves into the current fascination with and controversies about witches, exposing our fears and fantasies. They build on their classic expos ̌on the demonization of women healers and the political and economic monopolization of medicine. This quick history brings us up-to-date, exploring today's changing attitudes toward childbirth, alternative medicine, and modern-day witches.
The Inner Life of the Middle Class
Published in 2020
"This book was originally published in hardcover in 1989 by Pantheon Books"--Title page verso.
Collected Essays
Published in 2020
"A collection of articles and excerpts from Barbara Ehrenreich's long-ranging career that highlight her social consciousness and wry wit." -- (Source of summary not specified)
An Epidemic of Wellness, the Certainty of Dying, and Killing Ourselves to Live Longer
Published in 2018
Offers insight into healthcare practices, identifying the cellular sources of aging and illness and revealing that aggressive treatments provide an illusion of control and survivability at the cost of life quality.