Influential Women in Jazz
Ashley S.
Wednesday, March 06
Jazz is one of the most influential and timeless genres of music. With artists such as Duke Ellington, Ella Fitzgerald, Miles Davis, and Dave Brubeck creating some of the genres most recognizable pieces of music, it is easy to understand why jazz has left such a monumental impression on countless generations. In honor of Women's History Month and for those interested in the Jazz with EboniRamm: A Celebration of Women in Jazz, here are five phenomenal women who have made their own influential mark in jazz music.
                                    Ella Fitzgerald
Born and raised in Virginia, Ella Fitzgerald is recognized as one of the most influential voices of jazz music. Known for her powerful and beautiful voice, Fitzgerald continued to perform up until the age of 74.
                               

Toshiko Akiyoshi
Akiyoshi is both a dynamic and unconventional musician having made her mark in modern day jazz. She is well known for mixing traditional jazz elements such as bebop with Japanese and classical music.
                                     Carla Bley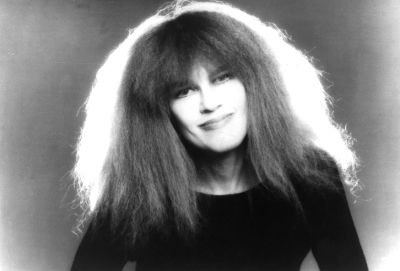 A well-known icon of the free jazz movement during the 1960s, Bley is known for her ability to mix operatic elements in with jazz. She has also collaborated with a host of artists from various genres of music including the drummer from Pink Floyd.
                                

Irene Schweizer
Born and raised in Switzerland, Irene Schweizer is known as the creator of the Free Jazz Movement in Europe. She has also spent time performing as a part of the Feminist Improvising Group.  
                                   

Sarah Vaughan
Winner of four Grammy's including the Lifetime Achievement Award, Vaughan is well known for her improvisation skills and beautiful voice. Along side Fitzgerald and Holiday, she is classified as one of the most influential voices of jazz.
Ashley S.
Customer Service Specialist