Ghosts of Photographers Past
Margaret D.
Friday, August 16, 2019
Working with photograph archives I often feel the "presence" of the photographers who originally created the collections.
Scribbled notes to themselves, accidental "selfies," shots of blurry car dashboards, coffee rings on envelopes, and question marks where dates or descriptions should be. It's as if the photographers are letting me know, "hey, I was here and I was human, just like you."
The first photographer's collection I worked with was donated to the library by an observant citizen who noticed piles of old envelopes on the curb on trash day. He brought them to the Local History Room where I became acquainted with Jimmy Price, the photographer who once used those envelopes to store his large format photographic negatives. Price ran a local studio and also took photos for the Columbia Record newspaper. He enjoyed flying planes and aerial photography was one of his specialties. Notes on the envelopes in Price's hand led us to discover that we had a small treasure trove of local photographs taken between 1954 and 1963. Sadly we only have the envelopes that were filed under the letters A to D – apparently E to Z were already at the landfill. But those saved helped us get to know the subjects, and Price himself, a bit more.
The next photographer I "met" was Russell Maxey. Russ and I go way back - to 2012 - when the library acquired some 7000 negatives taken by him between 1924 to 1980. Maxey was quite a diligent note taker, carefully describing and arranging his negatives and also using his images to write a few books on local history. Working with his negatives I felt he was almost looking over my shoulder, making sure I didn't misread his notes. A couple of times he snapped his own face while cleaning his lens, and there he would be, staring back at me from the other end of the magnifying glass. Maxey was a complicated and exacting individual and some people had a hard time getting along with him. But he had a remarkable eye for form and beauty and thankfully we still have much of his work to admire.
I have also had the pleasure of getting to know John A. Sargeant, even though he died in 1942. Seargant ran a photography studio in Columbia from 1918 to 1940 and took panoramas, aerials, portraits, yearbook photographs, and news photographs. He was a jack-of-all-photographic-trades. He even took funeral portraits, once a common practice during mourning. I have handled Sargeant's negatives and prints, a rarity due to their age, when they have appeared at our doorstep in small bundles over the years. His rounded "O"s and "G"s in his signature "Photo by Sargeant" are unmistakable. His photos offer us an amazing look back to Depression-era Columbia.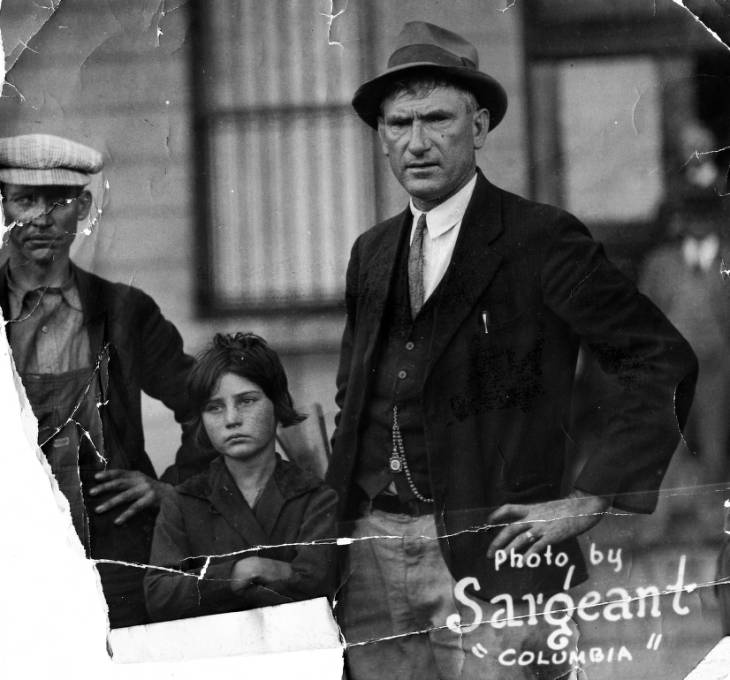 I have lately been getting to know the work of over 100 photographers who created The State Newspaper Photograph Archive. But the one who has especially made his "presence" known to me is Vic Tutte.
Tutte was born in England, raised in Scotland, and after falling in love with a Columbia woman while on a brief visit, he wound up working for The State newspaper. He undeniably covered a lot of ground in his 30 years as a news photographer. He was keenly interested in politics and Civil Rights and his work shows a steady determination to capture the changing world around him. Opening up certain boxes I feel like I am encountering the contents of some of his messy desk drawers, with notes, camera parts, developer's tools, and countless prints. And we are lucky to have hundreds and hundreds of his photographs.
I feel like Tutte, if he is indeed watching me, is happy to see that his and his colleagues' work is enduring. Visit the Local History Digital Collections to explore these riches.