Richland Library
Monday, June 01
How you see race relations can depend a lot on your own background.
From Charlottesville to Dreamers to Black Lives Matter to the Confederate flag, Minneapolis and beyond, people of different racial backgrounds have vastly different American experiences. But we all have a story or a struggle worth honoring.
If you're ready to start an honest, courageous conversation and really get to know yourself and your neighbors keep reading. 
While Americans' segmentation into social bubbles (or to use the preferred sociological term, homophily) is not purely driven by an individual's choices, the implications of a society where similarity breeds attraction are not always positive.
And while examining your life through the lens of one's racial identity doesn't account for all the facets of our tendency towards homophily, it can certainly be enlightening on many levels. Use the exercise below to take a closer look at your experience. 
Ready to really get to know your friends, neighbors, colleagues or perfect strangers? Grab three to four people and get started using the dialogue guidelines and discussion questions below.
DIALOGUE GUIDELINES
1. "Try On." Be open-minded to others' ideas and feelings, even when they are very different than your own.
2. It's ok to disagree. While we have many similarities, it's OK to acknowledge our different perspectives.
3. Learn to respond to others with honest, open answers instead of counsel, corrections or attack. Make your conversation goal to listen and share, not to change people's minds.
4. Speak your truth in ways that respect other people's truths. Our views of reality may differ. Use "I" statements (I think, I feel, I believe), trusting others to do their own sifting.
5. Practice "both/and" thinking. This invites us to see that more than one reality or perspective can be true at the same time, rather than "either/or," right or wrong, good or bad.
6. Observe deep confidentiality. Agree that nothing said in this conversation of trust will be repeated to others.
DISCUSSION QUESTIONS
1. How do you identify racially and ethnically? What messages did you receive growing up about your racial/ethnic group? From who or what?
2. What one or two things would you want others to know about your racial/ethnic group?
Drawn from Circles of Dialogue Facilitator's Guide, by Deborah Walker (SC State Museum June-Sept. 2016) and Circle of Trust "Touchstones" (©2012 Center for Courage & Renewal–CourageRenewal.org)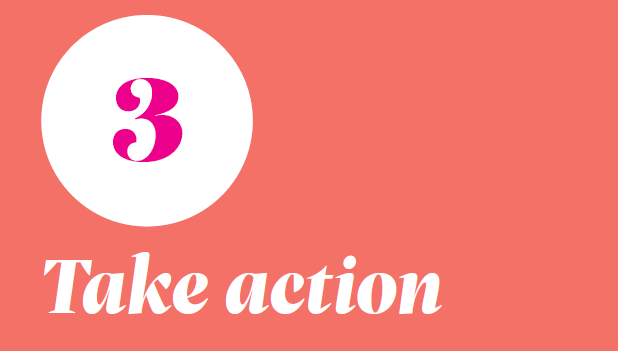 Broaden Your Bookshelf: 
Books, movies and television give us a window into other people's lives. Explore someone's story that is different than your own. We are happy to provide recommendations.
Step Outside Your Bubble: 
Attend a program, go to an art exhibit or visit a church outside of your social bubble. Look for experiences that magnify the perspectives of people of color.
Join or Support Local, State and National Organizations: 
The NAACP, Showing Up for Racial Justice, The Southern Poverty Law Center, The Equal Justice Initiative and the Modjeska Simkins School are local and national organizations that advocate for and protect people of color.
Speak Up: 
Use your voice—at work, with your family and out in the world. Speak out against stereotypes and against prejudice when you hear or see them.
Change the World with a Cup of Coffee:
Invite someone you don't know well out for a cup of coffee. Bridges of understanding are built on connection.
Vote:
Make your political antenna sensitive to issues, policies or laws that are being voted on and impact people of color at the local, state and national level.
🖨️ This content originally appeared in issue 002 of Richland Library's Access magazine. Download the entire Let's Talk Race packet here.