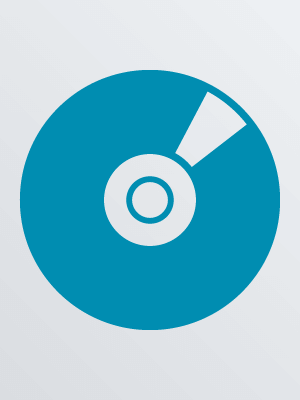 [Santa Monica, CA] : Lions Gate Entertainment, [2018]
Description:
1 videodisc (106 min.) : sound, color ; 4 3/4 in.
Based on historical events, this suspenseful thriller examines the infamous 1969 death of Mary Jo Kopechne, who drowned after Senator Ted Kennedy drove off a bridge on Chappaquiddick Island, and the moral and legal complexities that play out over the following week.
Other Authors:
Curran, John, film director.
Allen, Taylor, screenwriter.
Logan, Andrew, screenwriter.
Ciardi, Mark, film producer.
Cowles, Chris, film producer.
McInnes, Campbell, film producer.
Clarke, Jason, 1969- actor.
Mara, Kate, 1983- actor.
Brown, Clancy, actor.
Thirlby, Olivia, 1986- actor.
Lions Gate Entertainment (Firm), publisher.
Target Audience:
Rating: PG-13; for thematic material, disturbing images, some strong language, and historical smoking.
Availability
Call Number
Location
Shelf Location
Status
COMBO DRAMA Chappaquiddick
Main (Downtown)
First Level, COMBO Pack Blu-ray/DVD
Out (Due: )
COMBO DRAMA Chappaquiddick
Main (Downtown)
First Level, COMBO Pack Blu-ray/DVD
In
COMBO DRAMA Chappaquiddick
Main (Downtown)
Overstock, COMBO Pack Blu-ray/DVD
In
COMBO DRAMA Chappaquiddick
Ballentine
COMBO Pack Blu-ray/DVD
In
COMBO DRAMA Chappaquiddick
Blythewood
COMBO Pack Blu-ray/DVD
In
COMBO DRAMA Chappaquiddick
Eastover
COMBO Pack Blu-ray/DVD
In
COMBO DRAMA Chappaquiddick
St. Andrews
COMBO Pack Blu-ray/DVD
In
COMBO DRAMA Chappaquiddick
Southeast
COMBO Pack Blu-ray/DVD
In
COMBO DRAMA Chappaquiddick
Southeast
COMBO Pack Blu-ray/DVD
Out (Due: )
COMBO DRAMA Chappaquiddick
Southeast
COMBO Pack Blu-ray/DVD
In
COMBO DRAMA Chappaquiddick
Wheatley (Shandon)
COMBO Pack Blu-ray/DVD
In