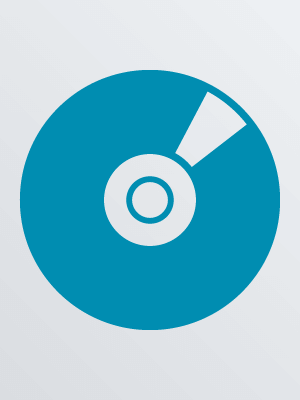 If Beale Street Could Talk
Beverly Hills, CA : Twentieth Century Fox Home Entertainment, [2019]
Edition:
[Spanish subtitled version]
Description:
1 videodisc (119 min.) : sound, color ; 4 3/4 in.
A timeless love story set in early 1970s Harlem involving newly engaged nineteen-year- old Tish and her fiance Fonny who have a beautiful future ahead. But their plans are derailed when Fonny is arrested for a crime he did not commit. Now the pair and their families must fight for justice in the name of love and the promise of the American dream.
Other Authors:
Romanski, Adele, film producer.
Jenkins, Barry, 1979- film director, screenwriter.
Layne, Kiki, actor.
James, Stephan, 1993- actor.
King, Regina, actor.
Domingo, Colman, actor.
Motion picture adaptation of (work): Baldwin, James, 1924-1987. If Beale Street could talk.
Plan B Entertainment, presenter.
Anna Purna Pictures (Firm), presenter.
Twentieth Century Fox Home Entertainment, Inc., publisher.
Target Audience:
Rating: R; for language and some sexual content.
Availability
Call Number
Location
Shelf Location
Status
COMBO AF AM If
Main (Downtown)
First Level, COMBO Pack Blu-ray/DVD
Out (Due: 1/23/2020)
COMBO AF AM If
Main (Downtown)
New - First Level, COMBO Pack Blu-ray/DVD
Out (Due: 1/22/2020)
COMBO AF AM If
Main (Downtown)
Display - First Level, COMBO Pack Blu-ray/DVD
Held
COMBO AF AM If
Main (Downtown)
First Level, COMBO Pack Blu-ray/DVD
Out (Due: 1/21/2020)
COMBO AF AM If
Blythewood
COMBO Pack Blu-ray/DVD
Out (Due: 1/22/2020)
COMBO AF AM If
Eastover
COMBO Pack Blu-ray/DVD
In
COMBO AF AM If
Eastover
COMBO Pack Blu-ray/DVD
In
COMBO AF AM If
North Main
COMBO Pack Blu-ray/DVD
Out (Due: 12/26/2019)
COMBO AF AM If
Northeast
COMBO Pack Blu-ray/DVD
Out (Due: 1/23/2020)
COMBO AF AM If
Northeast
New, COMBO Pack Blu-ray/DVD
In
COMBO AF AM If
Northeast
New, COMBO Pack Blu-ray/DVD
In
COMBO AF AM If
St. Andrews
New, COMBO Pack Blu-ray/DVD
In
COMBO AF AM If
St. Andrews
COMBO Pack Blu-ray/DVD
Out (Due: 1/24/2020)
COMBO AF AM If
Southeast
New, COMBO Pack Blu-ray/DVD
Out (Due: 12/22/2019)
COMBO AF AM If
Southeast
New, COMBO Pack Blu-ray/DVD
Out (Due: 1/26/2020)
COMBO AF AM If
Southeast
COMBO Pack Blu-ray/DVD
Out (Due: 1/21/2020)
COMBO AF AM If
Southeast
COMBO Pack Blu-ray/DVD
Out (Due: 1/21/2020)
COMBO AF AM If
Wheatley (Shandon)
COMBO Pack Blu-ray/DVD
In