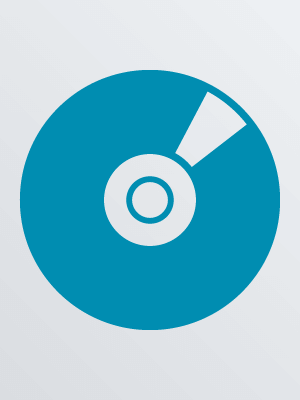 Universal City, CA : Summit Entertainment, [2019]
Description:
1 videodisc (119 min.) : sound, color ; 4 3/4 in.
An action thriller infused with irreverent humor that stars Liam Neeson as Nels Coxman, a family man whose quiet life with his wife is upended following the mysterious death of their son. Nels' search for justice turns into a vengeful hunt for Viking, a drug lord he believes is connected to the death. As one by one of Viking's associates 'disappear,' Nels goes from upstanding citizen to ice-cold vigilante, letting nothing, and no one, get in his way.
Other Authors:
Moland, Hans Petter, film director.
Baldwin, Frank, screenwriter.
Shamberg, Michael, film producer.
Shukla, Ameet, film producer.
Kvae, Stein B., 1969- film producer.
Gjerdrum, Finn, film producer.
Rossum, Emmy, 1986- actor.
Neeson, Liam, actor.
Dern, Laura, actor.
Bateman, Tom, 1989- actor.
Studio Canal, presenter.
Summit Entertainment, publisher.
Target Audience:
Rating: R; for strong violence, drug material, and some language including sexual references.
Availability
Call Number
Location
Shelf Location
Status
COMBO ACTION Cold
Main (Downtown)
First Level, COMBO Pack Blu-ray/DVD
Out (Due: 5/1/2020)
COMBO ACTION Cold
Main (Downtown)
New - First Level, COMBO Pack Blu-ray/DVD
In
COMBO ACTION Cold
Main (Downtown)
New - First Level, COMBO Pack Blu-ray/DVD
Out (Due: 5/1/2020)
COMBO ACTION Cold
Main (Downtown)
New - First Level, COMBO Pack Blu-ray/DVD
In
COMBO ACTION Cold
Main (Downtown)
New - First Level, COMBO Pack Blu-ray/DVD
Held
COMBO ACTION Cold
Ballentine
COMBO Pack Blu-ray/DVD
In
COMBO ACTION Cold
Blythewood
COMBO Pack Blu-ray/DVD
In
COMBO ACTION Cold
Blythewood
COMBO Pack Blu-ray/DVD
Out (Due: 5/1/2020)
COMBO ACTION Cold
North Main
COMBO Pack Blu-ray/DVD
In
COMBO ACTION Cold
Northeast
New, COMBO Pack Blu-ray/DVD
In
COMBO ACTION Cold
Northeast
COMBO Pack Blu-ray/DVD
In
COMBO ACTION Cold
Sandhills
COMBO Pack Blu-ray/DVD
In
COMBO ACTION Cold
Sandhills
COMBO Pack Blu-ray/DVD
Out (Due: 5/1/2020)
COMBO ACTION Cold
St. Andrews
New, COMBO Pack Blu-ray/DVD
Out (Due: 5/1/2020)
COMBO ACTION Cold
Southeast
New, COMBO Pack Blu-ray/DVD
Out (Due: 3/12/2020)
COMBO ACTION Cold
Southeast
New, COMBO Pack Blu-ray/DVD
Out (Due: 3/9/2020)
COMBO ACTION Cold
Southeast
COMBO Pack Blu-ray/DVD
Out (Due: 5/1/2020)
COMBO ACTION Cold
Lower Richland
COMBO Pack Blu-ray/DVD
In