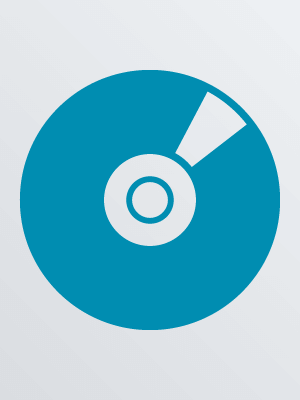 [Santa Monica, California] : Lionsgate, [2019]
Description:
1 videodisc (116 min.) : sound, color ; 4 3/4 in.
Stella is a vibrant, fun-loving seventeen-year-old. Unlike most teenagers, Stella has to spend much of her time living at a hospital as a cystic fibrosis patient. When Stella meets Will, a charming and rebellious fellow patient, she feels a powerful connection, but restrictions dictate that she and Will maintain a safe distance between them. As their feelings grow, Stella and Will face a life-changing question: How does love feel when even a single touch is off-limits?
Other Authors:
Baldoni, Justin, 1984- film director, film producer.
Schulman, Cathy, film producer.
Daughtry, Mikki, screenwriter.
Iaconis, Tobias, 1971- screenwriter.
Richardson, Haley Lu, actor.
Sprouse, Cole, 1992- actor.
Forlani, Claire, actor.
Lions Gate Films, publisher.
Target Audience:
MPAA rating: PG-13; for thematic elements, language and suggestive material.
Availability
Call Number
Location
Shelf Location
Status
COMBO DRAMA Fiv
Main (Downtown)
First Level, COMBO Pack Blu-ray/DVD
Out (Due: 1/29/2020)
COMBO DRAMA Fiv
Main (Downtown)
First Level, COMBO Pack Blu-ray/DVD
Out (Due: 1/30/2020)
COMBO DRAMA FivE
Main (Downtown)
First Level, COMBO Pack Blu-ray/DVD
In
COMBO DRAMA Five
Main (Downtown)
New - First Level, COMBO Pack Blu-ray/DVD
In
COMBO DRAMA Five
Main (Downtown)
New - First Level, COMBO Pack Blu-ray/DVD
Out (Due: 1/23/2020)
COMBO DRAMA Five
Main (Downtown)
New - First Level, COMBO Pack Blu-ray/DVD
In
COMBO DRAMA Five
Main (Downtown)
New - First Level, COMBO Pack Blu-ray/DVD
Out (Due: 1/22/2020)
COMBO DRAMA Five
Main (Downtown)
New - First Level, COMBO Pack Blu-ray/DVD
In
COMBO DRAMA Five
Main (Downtown)
New - First Level, COMBO Pack Blu-ray/DVD
Out (Due: 1/28/2020)
COMBO DRAMA Five
Edgewood
COMBO Pack Blu-ray/DVD
Out (Due: 2/1/2020)
COMBO DRAMA Five
North Main
COMBO Pack Blu-ray/DVD
In
COMBO DRAMA Five
Northeast
New, COMBO Pack Blu-ray/DVD
In
COMBO DRAMA Five
Northeast
New, COMBO Pack Blu-ray/DVD
Held
COMBO DRAMA Five
Sandhills
COMBO Pack Blu-ray/DVD
Out (Due: 1/11/2020)
COMBO DRAMA Five
St. Andrews
COMBO Pack Blu-ray/DVD
In
COMBO DRAMA Five
St. Andrews
New, COMBO Pack Blu-ray/DVD
In
COMBO DRAMA Five
St. Andrews
New, COMBO Pack Blu-ray/DVD
In
COMBO DRAMA Five
Southeast
New, COMBO Pack Blu-ray/DVD
In
COMBO DRAMA Five
Southeast
New, COMBO Pack Blu-ray/DVD
In
COMBO DRAMA Five
Wheatley (Shandon)
COMBO Pack Blu-ray/DVD
In
COMBO DRAMA Five
Lower Richland
COMBO Pack Blu-ray/DVD
Out (Due: 12/26/2019)