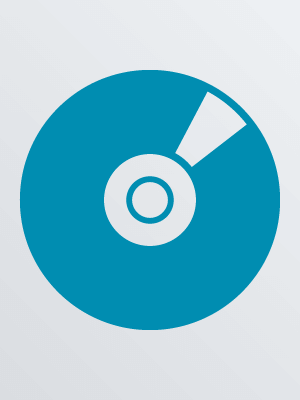 [United States] : Universal Pictures Home Entertainment, 2019.
Description:
1 videodisc (124 min.) : sd., col. ; 4 3/4 in.
A true story of humanity and heroism, this film vividly recounts the 2008 siege of the famed Taj Hotel by a group of terrorists in Mumbai, India. Among the dedicated hotel staff are the renowned chef Hemant Oberoi and a waiter who choose to risk their lives to protect their guests. As the world watches on, a desperate couple is forced to make unthinkable sacrifices to protect their newborn child.
Target Audience:
Rating: R; for disturbing violence throughout, bloody images, and language.
Availability
Call Number
Location
Shelf Location
Status
COMBO DRAMA Hotel
Main (Downtown)
First Level, COMBO Pack Blu-ray/DVD
In
COMBO DRAMA Hotel
Main (Downtown)
First Level, COMBO Pack Blu-ray/DVD
Out (Due: 5/1/2020)
COMBO DRAMA Hotel
Main (Downtown)
First Level, COMBO Pack Blu-ray/DVD
Out (Due: 5/1/2020)
COMBO DRAMA Hotel
Main (Downtown)
First Level, COMBO Pack Blu-ray/DVD
In
COMBO DRAMA Hotel
Main (Downtown)
First Level, COMBO Pack Blu-ray/DVD
Out (Due: 5/1/2020)
COMBO DRAMA Hotel
Main (Downtown)
First Level, COMBO Pack Blu-ray/DVD
In
COMBO DRAMA Hotel
Ballentine
COMBO Pack Blu-ray/DVD
In
COMBO DRAMA Hotel
Cooper (Forest Acres)
COMBO Pack Blu-ray/DVD
Out (Due: 3/11/2020)
COMBO DRAMA Hotel
Eastover
COMBO Pack Blu-ray/DVD
In
COMBO DRAMA Hotel
North Main
COMBO Pack Blu-ray/DVD
In
COMBO DRAMA Hotel
North Main
COMBO Pack Blu-ray/DVD
Out (Due: 5/1/2020)
COMBO DRAMA Hotel
Sandhills
COMBO Pack Blu-ray/DVD
In
COMBO DRAMA Hotel
St. Andrews
COMBO Pack Blu-ray/DVD
Out (Due: 5/1/2020)