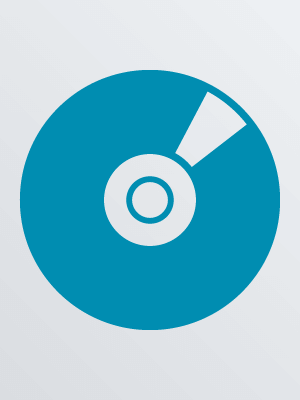 Beverly Hills, CA : Twentieth Century Fox Home Entertainment, [2019]
Edition:
Blu-ray edition.
Description:
1 videodisc (ca. 116 min.) : sd., col. ; 4 3/4 in.
Based on the inspirational true story of one mother's unfaltering love in the face of impossible odds. When Joyce Smith's adopted son John falls through an icy Missouri lake, all hope seems lost. But as John lies lifeless, Joyce refuses to give up. Her steadfast belief inspires those around her to continue to pray for John's recovery, even in the face of every case history and scientific prediction. A reminder that faith and love can create a mountain of hope, and sometimes even a miracle.
Other Authors:
Franklin, DeVon.
Nieporte, Grant.
Dawson, Roxann.
Metz, Chrissy, 1980-
Grace, Topher, 1978-
Lucas, Josh.
Ruiz, Marcel.
Haysbert, Dennis.
Staab, Rebecca.
Trammell, Sam, 1971-
Colter, Mike, 1976-
Fox 2000 Pictures.
Twentieth Century Fox Home Entertainment, Inc., publisher.
Target Audience:
MPAA rating: PG.
Availability
Call Number
Location
Shelf Location
Status
COMBO DRAMA Breakthrough
Main (Downtown)
First Level, COMBO Pack Blu-ray/DVD
Out (Due: 1/15/2020)
COMBO DRAMA Breakthrough
Main (Downtown)
First Level, COMBO Pack Blu-ray/DVD
Out (Due: 1/24/2020)
COMBO DRAMA Breakthrough
Main (Downtown)
New - First Level, COMBO Pack Blu-ray/DVD
Out (Due: 1/14/2020)
COMBO DRAMA Breakthrough
Main (Downtown)
New - First Level, COMBO Pack Blu-ray/DVD
Out (Due: 1/2/2020)
COMBO DRAMA Breakthrough
Blythewood
COMBO Pack Blu-ray/DVD
In
COMBO DRAMA Breakthrough
Cooper (Forest Acres)
COMBO Pack Blu-ray/DVD
Held
COMBO DRAMA Breakthrough
Eastover
COMBO Pack Blu-ray/DVD
In
COMBO DRAMA Breakthrough
Edgewood
COMBO Pack Blu-ray/DVD
Out (Due: 1/24/2020)
COMBO DRAMA Breakthrough
North Main
COMBO Pack Blu-ray/DVD
Out (Due: 1/21/2020)
COMBO DRAMA Breakthrough
North Main
COMBO Pack Blu-ray/DVD
Out (Due: 1/21/2020)
COMBO DRAMA Breakthrough
Northeast
COMBO Pack Blu-ray/DVD
Out (Due: 1/18/2020)
COMBO DRAMA Breakthrough
Northeast
New, COMBO Pack Blu-ray/DVD
In
COMBO DRAMA Breakthrough
Northeast
New, COMBO Pack Blu-ray/DVD
In
COMBO DRAMA Breakthrough
St. Andrews
New, COMBO Pack Blu-ray/DVD
In
COMBO DRAMA Breakthrough
Southeast
New, COMBO Pack Blu-ray/DVD
Out (Due: 1/24/2020)
COMBO DRAMA Breakthrough
Southeast
New, COMBO Pack Blu-ray/DVD
Out (Due: 1/11/2020)
COMBO DRAMA Breakthrough
Southeast
COMBO Pack Blu-ray/DVD
In
COMBO DRAMA Breakthrough
Lower Richland
COMBO Pack Blu-ray/DVD
In