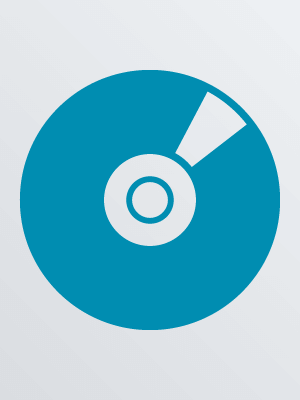 Burbank, CA : Warner Home Video, [2019]
Description:
1 videodisc (93 min.) : sound, color ; 4 3/4 in.
Ignoring the eerie warning of a troubled mother suspected of child endangerment, a social worker and her small kids are soon drawn into a frightening supernatural realm. Their only hope to survive the deadly wrath may be a disillusioned priest and the mysticism he practices to keep evil at bay, on the fringes where fear and faith collide.
Other Authors:
Gladstone, Emile, film producer.
Wan, James, 1977- film producer.
Dauberman, Gary, film producer.
Daughtry, Mikki, screenwriter.
Iaconis, Tobias, 1971- screenwriter.
Chaves, Michael, film director.
Cardellini, Linda, 1975- actor.
Cruz, Raymond, actor.
Ramirez, Marisol, actor.
New Line Cinema Corporation, presenter.
Atomic Monster Productions, production company.
Warner Home Video (Firm), publisher.
Target Audience:
Rating: R; for violence and terror.
Availability
Call Number
Location
Shelf Location
Status
COMBO HORROR Curse
Main (Downtown)
COMBO Pack Blu-ray/DVD
Out (Due: 1/21/2020)
COMBO HORROR Curse
Main (Downtown)
First Level, COMBO Pack Blu-ray/DVD
Out (Due: 1/29/2020)
COMBO HORROR Curse
Blythewood
COMBO Pack Blu-ray/DVD
Held
COMBO HORROR Curse
Edgewood
COMBO Pack Blu-ray/DVD
Out (Due: 1/13/2020)
COMBO HORROR Curse
North Main
COMBO Pack Blu-ray/DVD
Out (Due: 1/22/2020)
COMBO HORROR Curse
North Main
COMBO Pack Blu-ray/DVD
In
COMBO HORROR Curse
Northeast
COMBO Pack Blu-ray/DVD
In
COMBO HORROR Curse
Northeast
COMBO Pack Blu-ray/DVD
Out (Due: 1/24/2020)
COMBO HORROR Curse
Sandhills
COMBO Pack Blu-ray/DVD
Out (Due: 1/28/2020)
COMBO HORROR Curse
St. Andrews
COMBO Pack Blu-ray/DVD
Out (Due: 12/26/2019)
COMBO HORROR Curse
St. Andrews
COMBO Pack Blu-ray/DVD
In
COMBO HORROR Curse
Wheatley (Shandon)
COMBO Pack Blu-ray/DVD
Out (Due: 1/24/2020)
COMBO HORROR Curse
Lower Richland
COMBO Pack Blu-ray/DVD
In