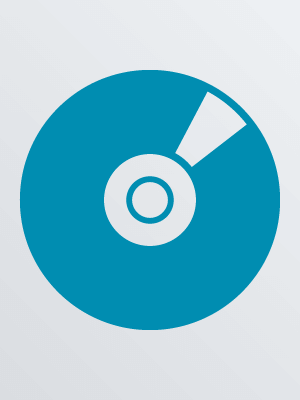 Extractors
Santa Monica, CA : Lionsgate, [2019]
Description:
1 videodisc (approximately 88 min.) : sound, color ; 4 3/4 in.
Screen legend Sylvester Stallone kicks this explosive action tale into high gear. After security expert Ray Breslin is hired to rescue the kidnapped daughter of a Hong Kong tech mogul from a formidable Latvian prison, Breslin's girlfriend is also captured. Now he and his team, which includes Dave Bautista and Curtis ₁50 Cent₂ Jackson, must pull off a deadly rescue mission to confront their sadistic foe and save the hostages before time runs out.
Other Authors:
Emmett, Randall, film producer.
Chapman, Miles, screenwriter.
Herzfeld, John, screenwriter, film director.
Stallone, Sylvester, actor.
50 Cent (Musician), actor.
Zhang, Jin, 1974 May- actor.
Bautista, David, 1969- actor.
Sawa, Devon, 1978- actor.
King, Jaime, 1979- actor.
Grindstone Entertainment Group, presenter.
Emmett/Furla Oasis Films, presenter.
Diamond Films Productions, presenter.
Lions Gate Entertainment (Firm), presenter, publisher.
Target Audience:
Rating: R; for violence and language.
Availability
Call Number
Location
Shelf Location
Status
COMBO ACTION Escape
Main (Downtown)
First Level, COMBO Pack Blu-ray/DVD
Out (Due: 5/1/2020)
COMBO ACTION Escape
Main (Downtown)
First Level, COMBO Pack Blu-ray/DVD
In
COMBO ACTION Escape
Blythewood
COMBO Pack Blu-ray/DVD
In
COMBO ACTION Escape
Cooper (Forest Acres)
COMBO Pack Blu-ray/DVD
Out (Due: 5/1/2020)
COMBO ACTION Escape
Cooper (Forest Acres)
COMBO Pack Blu-ray/DVD
Out (Due: 5/1/2020)
COMBO ACTION Escape
Cooper (Forest Acres)
COMBO Pack Blu-ray/DVD
Out (Due: 5/1/2020)
COMBO ACTION Escape
Northeast
COMBO Pack Blu-ray/DVD
Out (Due: 5/1/2020)
COMBO ACTION Escape
Sandhills
COMBO Pack Blu-ray/DVD
Transit Request
COMBO ACTION Escape
Wheatley (Shandon)
COMBO Pack Blu-ray/DVD
In
COMBO ACTION Escape
Lower Richland
COMBO Pack Blu-ray/DVD
In