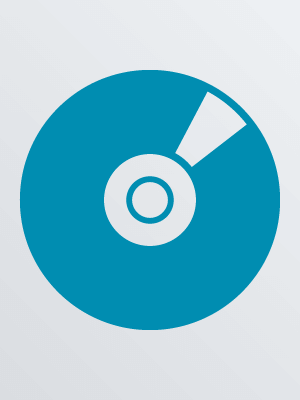 Universal City, CA : Universal Pictures Home Entertainment, [2019],c2019
Edition:
[English/French/Spanish version]
Description:
1 videodisc (137 min.) : sound, color ; 4 3/4 in.
Ever since hulking lawman Hobbs, a loyal agent of America's Diplomatic Security Service, and lawless outcast Shaw, a former British military elite operative, first faced off, the duo have swapped smack talk and body blows as they've tried to take each other down. But when anarchist Brixton gains control of an insidious bio-threat that could alter humanity forever, these two sworn enemies will have to partner up to bring down the only guy who might be badder than themselves.
Other Authors:
Leitch, David (Director), film director.
Pearce, Drew, 1975- screenwriter.
Garcia, Hiram, 1976- television producer.
Morgan, Chris (Screenwriter), screenwriter, film producer.
Johnson, Dwayne, 1972- film producer, actor.
Statham, Jason, 1967- film producer, actor.
Elba, Idris, actor.
Kirby, Vanessa, actor.
Universal Pictures Corporation, presenter.
Universal Pictures Home Entertainment (Firm), publisher.
Target Audience:
Rating: PG-13; for prolonged sequences of action and violence, suggestive material and some strong language.
Availability
Call Number
Location
Shelf Location
Status
COMBO ACTION Hobbs
Main (Downtown)
New - First Level, COMBO Pack Blu-ray/DVD
Held
COMBO ACTION Hobbs
Main (Downtown)
New - First Level, COMBO Pack Blu-ray/DVD
Out (Due: 3/4/2020)
COMBO ACTION Hobbs
Main (Downtown)
New - First Level, COMBO Pack Blu-ray/DVD
Out (Due: 2/29/2020)
COMBO ACTION Hobbs
Main (Downtown)
New - First Level, COMBO Pack Blu-ray/DVD
Out (Due: 2/3/2020)
COMBO ACTION Hobbs
Main (Downtown)
New - First Level, COMBO Pack Blu-ray/DVD
Out (Due: 2/10/2020)
COMBO ACTION Hobbs
Main (Downtown)
New - First Level, COMBO Pack Blu-ray/DVD
Held
COMBO ACTION Hobbs
Main (Downtown)
New - First Level, COMBO Pack Blu-ray/DVD
Out (Due: 2/14/2020)
COMBO ACTION Hobbs
Main (Downtown)
New - First Level, COMBO Pack Blu-ray/DVD
Out (Due: 3/3/2020)
COMBO ACTION Hobbs
Main (Downtown)
New - First Level, COMBO Pack Blu-ray/DVD
Held
COMBO ACTION Hobbs
Main (Downtown)
New - First Level, COMBO Pack Blu-ray/DVD
Held
COMBO ACTION Hobbs
Main (Downtown)
New - First Level, COMBO Pack Blu-ray/DVD
Out (Due: 3/4/2020)
COMBO ACTION Hobbs
Main (Downtown)
New - First Level, COMBO Pack Blu-ray/DVD
Held
COMBO ACTION Hobbs
Ballentine
COMBO Pack Blu-ray/DVD
Held
COMBO ACTION Hobbs
Blythewood
COMBO Pack Blu-ray/DVD
Out (Due: 3/4/2020)
COMBO ACTION Hobbs
Cooper (Forest Acres)
COMBO Pack Blu-ray/DVD
Out (Due: 3/1/2020)
COMBO ACTION Hobbs
Eastover
COMBO Pack Blu-ray/DVD
Transit Request
COMBO ACTION Hobbs
Edgewood
COMBO Pack Blu-ray/DVD
Held
COMBO ACTION Hobbs
Northeast
COMBO Pack Blu-ray/DVD
Out (Due: 3/5/2020)
COMBO ACTION Hobbs
Northeast
New, COMBO Pack Blu-ray/DVD
Held
COMBO ACTION Hobbs
Northeast
New, COMBO Pack Blu-ray/DVD
Out (Due: 2/29/2020)
COMBO ACTION Hobbs
Sandhills
COMBO Pack Blu-ray/DVD
Out (Due: 3/4/2020)
COMBO ACTION Hobbs
St. Andrews
COMBO Pack Blu-ray/DVD
Out (Due: 2/28/2020)
COMBO ACTION Hobbs
St. Andrews
New, COMBO Pack Blu-ray/DVD
Held
COMBO ACTION Hobbs
St. Andrews
New, COMBO Pack Blu-ray/DVD
Out (Due: 3/3/2020)
COMBO ACTION Hobbs
Southeast
New, COMBO Pack Blu-ray/DVD
Held
COMBO ACTION Hobbs
Southeast
New, COMBO Pack Blu-ray/DVD
Out (Due: 2/17/2020)
COMBO ACTION Hobbs
Southeast
COMBO Pack Blu-ray/DVD
Held
COMBO ACTION Hobbs
Lower Richland
COMBO Pack Blu-ray/DVD
Out (Due: 3/6/2020)