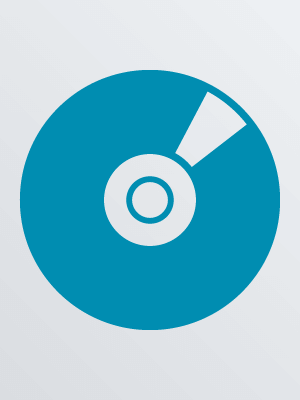 Universal City, CA : Universal Pictures Home Entertainment, [2019]
Edition:
[English/French/Spanish]
Description:
1 videodisc (89 min.) : sound, color ; 4 3/4 in.
After being invited to his first kissing party, twelve-year-old Max is panicking because he doesn't know how to kiss. Eager for some pointers, Max and his best friends Thor and Lucas decide to use Max's dad's drone to spy on a teenage couple making out next door. But when things go ridiculously wrong, the drone is destroyed. Desperate to replace it before Max's dad gets home, the boys skip school and set off on an odyssey of epically bad decisions.
Other Authors:
Goldberg, Evan, film producer.
Rogen, Seth, 1982- film producer.
Weaver, James (Producer), film proudcer.
Stupnitsky, Gene, screenwriter, film director.
Eisenberg, Lee, screenwriter, film producer.
Tremblay, Jacob, actor.
Gordon, Molly, 1994- actor.
Forte, Will, actor.
Renna, Lina, actor.
Good Universe (Firm), production company.
Point Grey Pictures (United States), production company.
Universal Pictures (Firm), presenter.
Universal Pictures Home Entertainment (Firm), publisher.
Target Audience:
Rating: R; for strong crude sexual content, drug and alcohol material, and language throughout - all involving tweens.
Availability
Call Number
Location
Shelf Location
Status
COMBO COMEDY Good
Main (Downtown)
New - First Level, COMBO Pack Blu-ray/DVD
In
COMBO COMEDY Good
Main (Downtown)
New - First Level, COMBO Pack Blu-ray/DVD
Out (Due: 5/1/2020)
COMBO COMEDY Good
Main (Downtown)
New - First Level, COMBO Pack Blu-ray/DVD
Out (Due: 5/1/2020)
COMBO COMEDY Good
Ballentine
COMBO Pack Blu-ray/DVD
In
COMBO COMEDY Good
Ballentine
COMBO Pack Blu-ray/DVD
Out (Due: 5/1/2020)
COMBO COMEDY Good
Blythewood
COMBO Pack Blu-ray/DVD
Out (Due: 5/1/2020)
COMBO COMEDY Good
Eastover
COMBO Pack Blu-ray/DVD
Held
COMBO COMEDY Good
Edgewood
COMBO Pack Blu-ray/DVD
Out (Due: 3/9/2020)
COMBO COMEDY Good
North Main
COMBO Pack Blu-ray/DVD
Out (Due: 3/3/2020)
COMBO COMEDY Good
Northeast
New, COMBO Pack Blu-ray/DVD
In
COMBO COMEDY Good
Northeast
New, COMBO Pack Blu-ray/DVD
In
COMBO COMEDY Good
Sandhills
COMBO Pack Blu-ray/DVD
Out (Due: 5/1/2020)
COMBO COMEDY Good
Sandhills
COMBO Pack Blu-ray/DVD
In
COMBO COMEDY Good
St. Andrews
New, COMBO Pack Blu-ray/DVD
Out (Due: 5/1/2020)
COMBO COMEDY Good
St. Andrews
New, COMBO Pack Blu-ray/DVD
Out (Due: 5/1/2020)
COMBO COMEDY Good
Southeast
New, COMBO Pack Blu-ray/DVD
Out (Due: 3/12/2020)
COMBO COMEDY Good
Southeast
New, COMBO Pack Blu-ray/DVD
Out (Due: 3/9/2020)
COMBO COMEDY Good
Southeast
COMBO Pack Blu-ray/DVD
Out (Due: 5/1/2020)
COMBO COMEDY Good
Southeast
COMBO Pack Blu-ray/DVD
Out (Due: 5/1/2020)
COMBO COMEDY Good Good
Wheatley (Shandon)
COMBO Pack Blu-ray/DVD
Out (Due: 5/1/2020)
COMBO COMEDY Good
Lower Richland
COMBO Pack Blu-ray/DVD
Out (Due: 5/1/2020)