AAPI SCI-FI and Fantasy Books Written by Women
Kristin A.
Tuesday, May 02
Collection
Featuring folklore, magic, dystopias, and more, these SCI-FI and fantasy novels are perfect reads for Asian American and Pacific Islander Heritage Month and beyond.
Published in 2021
"Good Omens meets The Long Way to a Small, Angry Planet in Ryka Aoki's Light From Uncommon Stars, a defiantly joyful adventure set in California's San Gabriel Valley, with cursed violins, Faustian bargains, and queer alien courtship over fresh-made donuts. Shizuka Satomi made a deal with the devil: to escape damnation, she must entice seven other violin prodigies to trade their souls for success. She has already delivered six. When Katrina Nguyen, a young transgender runaway, catches Shizuka's ear with her wild talent, Shizuka can almost feel the curse lifting. She's found her final candidate. But in a donut shop off a bustling highway in the San Gabriel Valley, Shizuka meets Lan Tran, retired starship captain, interstellar refugee, and mother of four. Shizuka doesn't have time for crushes or coffee dates, what with her very soul on the line, but Lan's kind smile and eyes like stars might just redefine a soul's worth. And maybe something as small as a warm donut is powerful enough to break a curse as vast as the California coastline. As the lives of these three women become entangled by chance and fate, a story of magic, identity, curses, and hope begins, and a family worth crossing the universe for is found"-- Provided by publisher.
Published in 2021
"A reluctant medium is about to discover the ties that bind can unleash a dangerous power. . . . When Jessamyn Teoh starts hearing a voice in her head, she chalks it up to stress. Closeted, broke and jobless, she's moving back to Malaysia with her parents - a country she last saw when she was a toddler. She soon learns the new voice isn't even hers, it's the ghost of her estranged grandmother. In life, Ah Ma was a spirit medium, avatar of a mysterious deity called the Black Water Sister. Now she's determined to settle a score against a business magnate who has offended the god-and she's decided Jess is going to help her do it, whether Jess wants to or not. Drawn into a world of gods, ghosts, and family secrets, Jess finds that making deals with capricious spirits is a dangerous business, but dealing with her grandmother is just as complicated. Especially when Ah Ma tries to spy on her personal life, threatens to spill her secrets to her family and uses her body to commit felonies. As Jess fights for retribution for Ah Ma, she'll also need to regain control of her body and destiny - or the Black Water Sister may finish her off for good"-- Provided by publisher.
Published in 2020
"A bandit walks into a coffeehouse, and it all goes downhill from there. Guet Imm, a young votary of the Order of the Pure Moon, joins up with an eclectic group of thieves (whether they like it or not) in order to protect a sacred object, and finds herself in a far more complicated situation than she could have ever imagined."--Provided by publisher.
Published in 2014
1893, Malaysia. Li Lan, the daughter of a genteel but bankrupt family, has few prospects. But fate intervenes when she receives an unusual proposal from the wealthy and powerful Lim family. They want her to become a ghost bride for the family's only son, who recently died under mysterious circumstances. Rarely practiced, a traditional ghost marriage is used to placate a restless spirit. Such a union would guarantee Li Lan a home for the rest of her days, but at a terrible price. After an ominous visit to the opulent Lim mansion, Li Lan finds herself haunted not only by her ghostly would-be suitor, but also by her desire for the Lim's handsome new heir, Tian Bai. Night after night, she is drawn into the shadowy parallel world of the Chinese afterlife, with its ghost cities, paper funeral offerings, vengeful spirits and monstrous bureaucracy -- including the mysterious Er Lang, a charming but unpredictable guardian spirit. Li Lan must uncover the Lim family's darkest secrets -- and the truth about her own family -- before she is trapped in this ghostly world forever.
Published in 2016
"A dreamlike novel about a young historian and a persuasive and beguiling stranger coming together in modern-day Kolkata, India to transcribe an ancient journal. A collection of paper, parchment, and skins, the journal tells of bloodshed, kidnapping, magic and shapeshifting, set against the harsh landscapes of the 17th-Century Mughal Empire. It reveals the story of hunters and prey, lovers and the beloved, and, in the end, the choice to be transformed, or be quarry"-- Provided by publisher.
Published in 2021
"Elsa Park is a particle physicist at the top of her game, stationed at a neutrino observatory in the Antarctic, confident she's put enough distance between her ambitions and the family ghosts she's run from all her life. But it isn't long before her childhood imaginary friend - an achingly familiar, spectral woman in the snow - comes to claim her at last.Years ago, Elsa's now-catatonic mother had warned her that the women of their line were doomed to repeat the narrative lives of their ancestors from Korean myth and legend. But beyond these ghosts, Elsa also faces a more earthly fate: the mental illness and generational trauma that run in her immigrant family, a sickness no less ravenous than the ancestral curse hunting her. When her mother breaks her decade-long silence and tragedy strikes, Elsa must return to her childhood home in California. There, among family wrestling with their own demons, she unravels the secrets hidden in the handwritten pages of her mother's dark stories: of women's desire and fury; of magic suppressed, stolen, or punished; of the hunger for vengeance."--Publisher.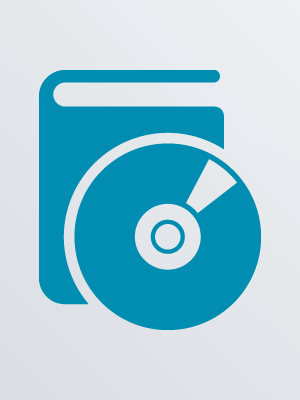 Published in 2018
An epic fantasy novel inspired by the bloody history of China₂s twentieth century, perfect for fans of Ken Lui's Grace of Kings and Sarah Beth Durst's The Queen of Blood.
Published in 2021
The behavioral psychologist onboard a survey ship headed to a planet ripe for colonization, Dr. Grace Park must determine the origin of a strange phenomenon that is causing the crew to suffer mental breaks without losing her own mind in the process.
Published in 2021
Mulan meets The Song of Achilles in Shelley Parker-Chan's She Who Became the Sun , a bold, queer, and lyrical reimagining of the rise of the founding emperor of the Ming Dynasty from an amazing new voice in literary fantasy. To possess the Mandate of Heaven, the female monk Zhu will do anything. "I refuse to be nothing..." In a famine-stricken village on a dusty yellow plain, two children are given two fates. A boy, greatness. A girl, nothingness... In 1345, China lies under harsh Mongol rule. For the starving peasants of the Central Plains, greatness is something found only in stories. When the Zhu family's eighth-born son, Zhu Chongba, is given a fate of greatness, everyone is mystified as to how it will come to pass. The fate of nothingness received by the family's clever and capable second daughter, on the other hand, is only as expected. When a bandit attack orphans the two children, though, it is Zhu Chongba who succumbs to despair and dies. Desperate to escape her own fated death, the girl uses her brother's identity to enter a monastery as a young male novice. There, propelled by her burning desire to survive, Zhu learns she is capable of doing whatever it takes, no matter how callous, to stay hidden from her fate. After her sanctuary is destroyed for supporting the rebellion against Mongol rule, Zhu uses takes the chance to claim another future altogether: her brother's abandoned greatness. A Macmillan Audio production from Tor Books
A Novel
Published in 2022
""I was born on the full moon under an auspicious constellation, the holiest of positions-much good it did me." So begins Kaikeyi's tale. The only daughter of the kingdom of Kekaya, she is raised on grand stories about the might and benevolence of the gods: how they churned vast oceans to obtain the nectar of immortality, how they offer the devoted and the wise magnificent boons, how they vanquish evil and ensure the land prospers. Yet she watches as her father unceremoniously banishes her mother, her own worth measured by how great a marriage alliance she can secure. And when she calls upon the gods for help, they never seem to hear. Desperate for some measure of independence, she turns to the ancient texts she once read with her mother and discovers a magic that is hers alone. She uses it to transform herself from overlooked princess into warrior, diplomat, and most-favored queen, determined to forge a better world for herself than the one that gods and men have granted. But as the demons of stories Kaikeyi grew up hearing threaten the cosmic order, her will clashes with the path that the gods have chosen for her family-and especially that of her beloved son, Rama. And she must decide if her resistance is worth the destruction it will wreak...and what legacy she intends to leave behind"-- Provided by publisher.
Published in 2020
Her father's mastery of bone shard magic has maintained law and order in the kingdom for many years, but with the threat of revolution, his daughter, who has been trapped in the palace, is determined to learn the secret of the magic to claim her birthright and save the kingdom.
Published in 2021
"Set in a world inspired by historical India, The Jasmine Throne begins a sweeping new epic fantasy trilogy in which a captive princess and a servant in possession of forbidden magic become unlikely allies--and eventually, much more than allies--on a darkjourney to save their empire. Imprisoned by her tyrannical brother, Malini spends her days in isolation in the Hirana: an ancient temple that was once the source of the powerful, magical deathless waters -- but is now little more than a decaying ruin. Priya is a maidservant, one among several who make the treacherous journey to the top of the Hirana every night to clean Malini's chambers. She is happy to be an anonymous drudge, so long as it keeps anyone from guessing the dangerous secret she hides. Butwhen Malini accidentally bears witness to Priya's true nature, their destinies become irrevocably tangled. One is a vengeful princess seeking to claim a throne. The other is a priestess seeking to find her family. Together, they will change the fate of anempire"-- Provided by publisher.
A Novel
Published in 2022
Forced to flee her home on the moon after her magic flares up, Xingyin embarks on a perilous quest to save her mother, in a new fantasy novel inspired by the legend of the Chinese moon goddess.